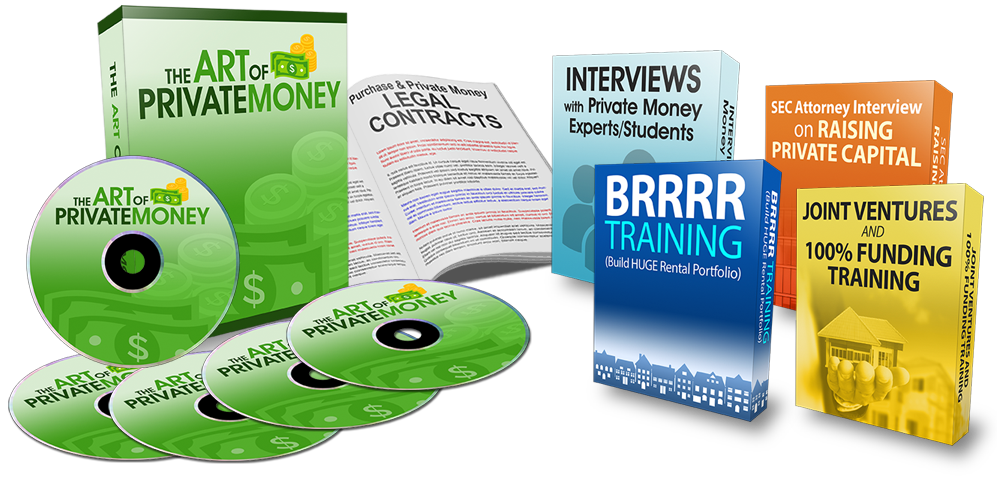 Art of Private Money:
Find Private Money Lenders and Convert Them To Hungry, Eager Partners on All Your Deals!
This training covers everything from finding private lenders, building rapport with them, various ways to structure your deals, preparing compelling presentations for your lenders and much more.
Discover everything you need to know about Private Money with our detailed training, delivered with multiple, easy-to-digest lessons and videos.
Pros and cons of the three primary types of real estate financing for residential deals: Banks, Hard Money Lenders and Private Money Lenders.