Land Development & New Construction
Whether you're a developer working on single-family homes or colossal 1,000+ unit masterpieces, Rehab Valuator has the tools you need. You can perform full feasibility analysis, start to finish for all of your land development & new construction projects. This includes purchasing land, getting short-term financing, profitability analysis, and cost of money analysis.
Single Family Homes for Sale
Single Family Homes for Rent
Duplexes and Larger
Multi-Family and Commercial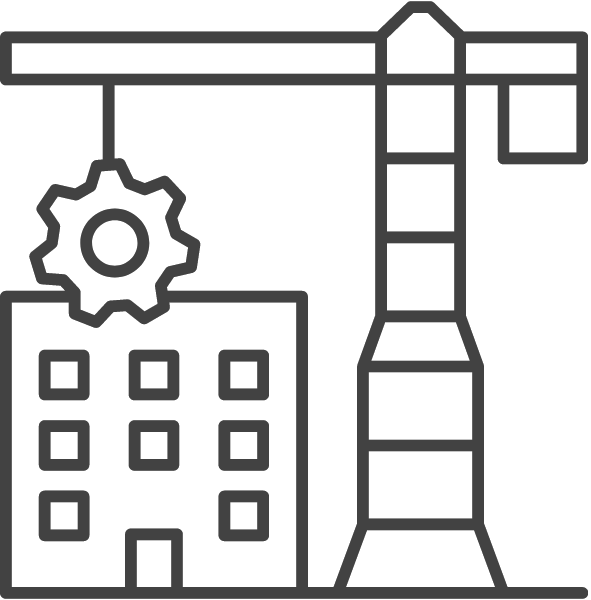 Fully Customizable Project Management Tools Save You Massive Amounts of Time
Save time when budgeting using built-in cost templates. You can use those templates as a starting point or, create your own budget from scratch to pull up for all future deals. Then, from within your software, quickly generate a scope of work, keep track of your bids, and know whose offers you've selected instantly!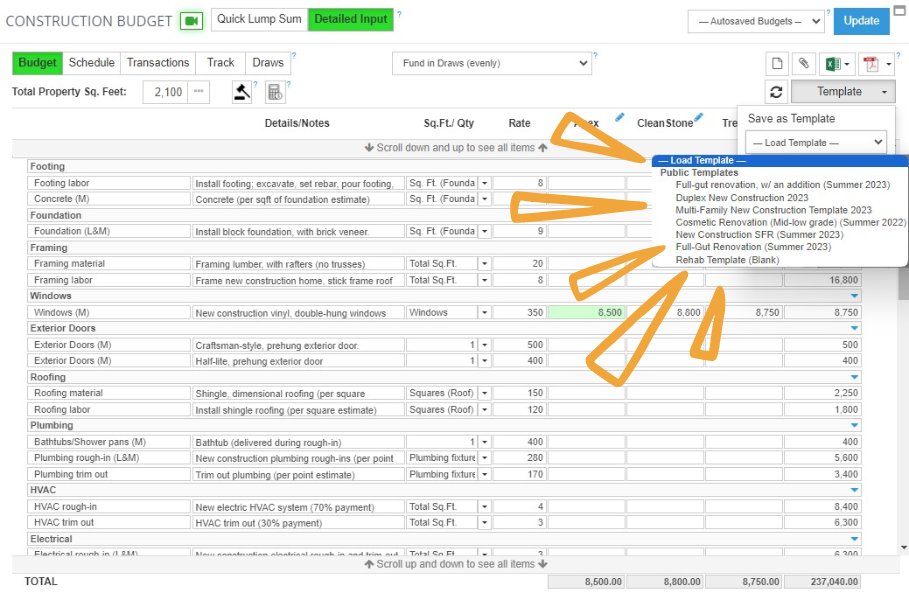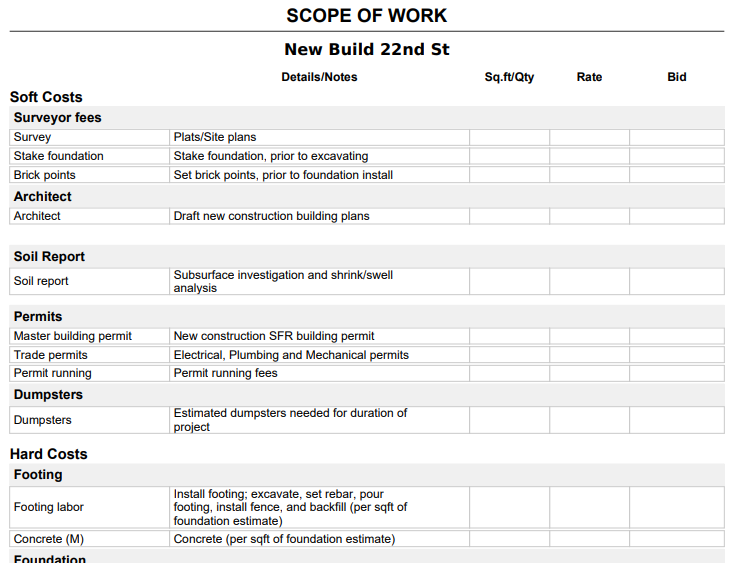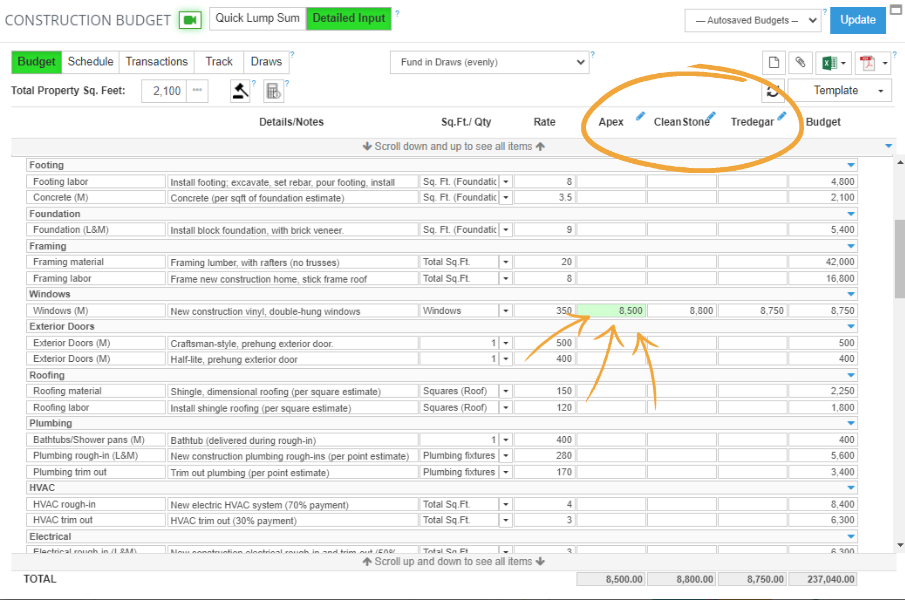 Short-Term Financing For Your Construction Loan
If you're using short-term financing for your construction loan, enter those terms and know exactly what this deal will cost you. Any type of lender works for this – bank loan, private money lender, hard money, joint venture! Here is where you're able to get creative with your financing. Maybe you've negotiated no points or interest but a split of the profit on the resale. If you're not building for profit but to hold as a rental, you'll be able to model a refi shortly making sure the deal still works.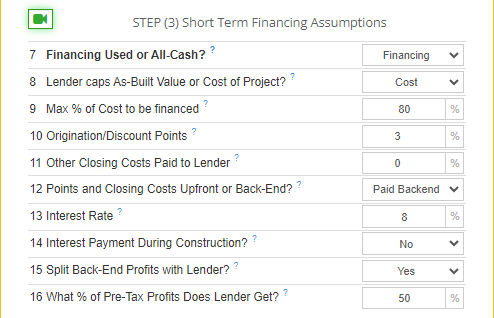 For All Of Your Ground-Up Development Projects…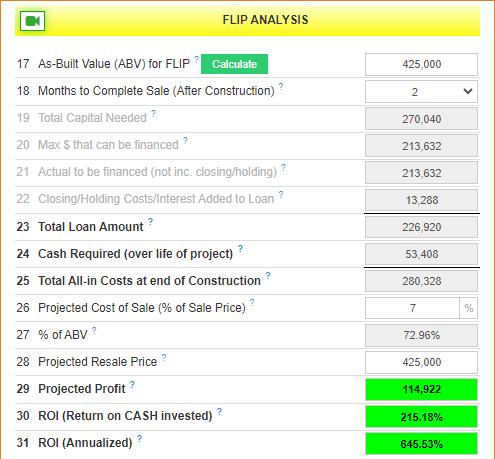 If you're building to sell, unleash the power of our user-friendly platform, enabling you to:
Effortlessly Calculate what % of After-Build Value (ABV) You're All in For
Know Your Projected Profit
See Your Total Costs
Know Return on Investment (ROI)
In Just Minutes!
With precise insights at your fingertips, confidently develop and maximize your real estate investment's potential successes like never before.
…and All Of Your Build & Hold Projects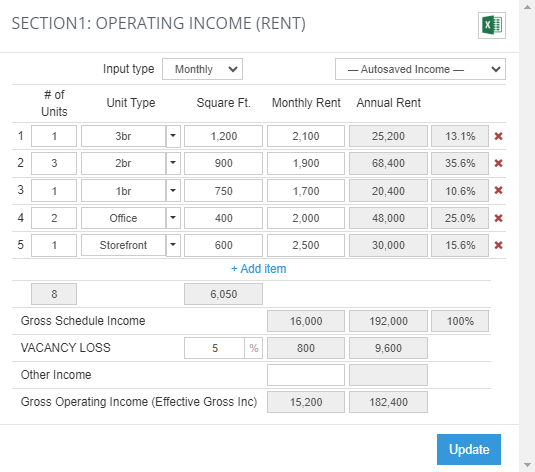 For your land development and new construction rentals, find out what the property will be worth by calculating your NOI. You'll be able to determine an accurate ABV (As-Built Value), see how much equity you're creating, how much cashflow you'll generate, and your cash-on-cash return. Once you know these vital metrics, enter in your refi information and check that the deal is still viable.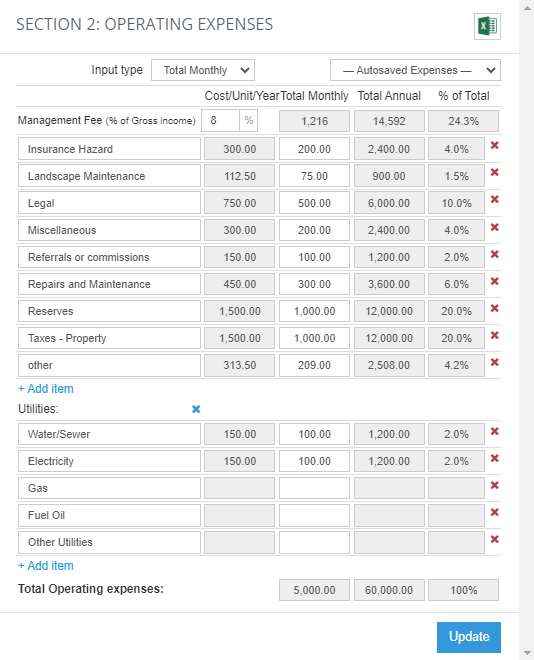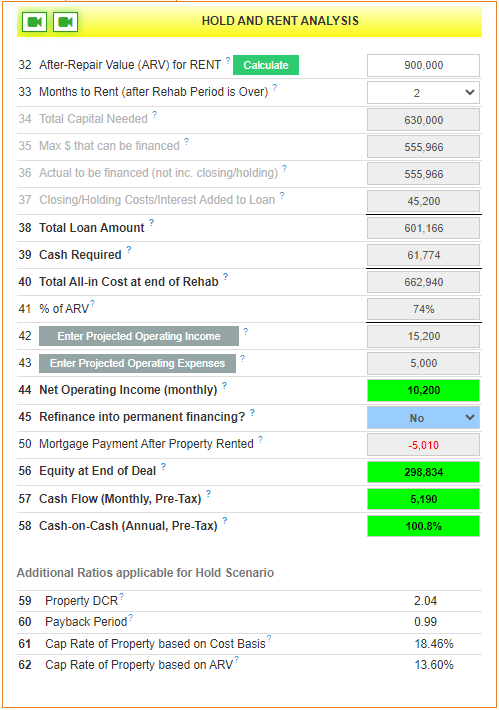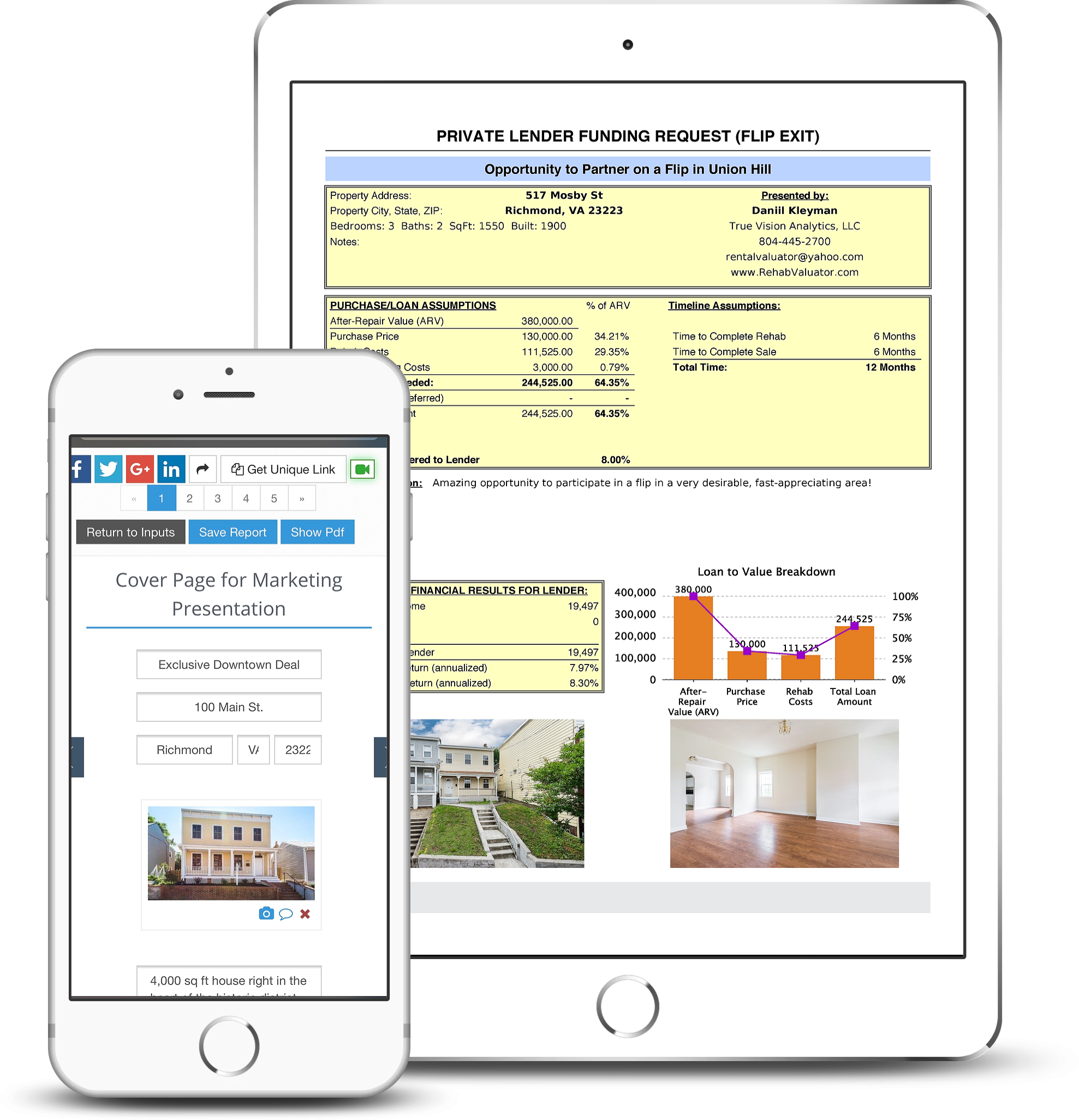 Get Funded Fast!
Rehab Valuator gives you full deal structuring flexibility to customize your deals for specific lenders. Using professional lender funding presentations, you'll demonstrate credibility and seriousness in the business. These comprehensive reports answer all of your lender's questions before they're asked – giving you more time to do more deals.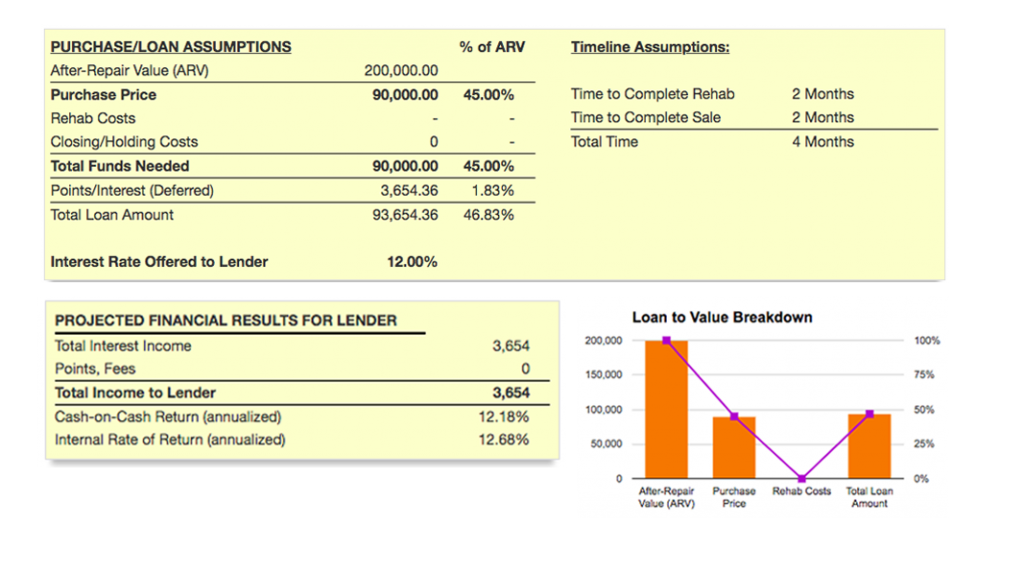 Once you're funded and ready to start, visually map out your entire Project Schedule using an intuitive drag and drop design anyone can operate!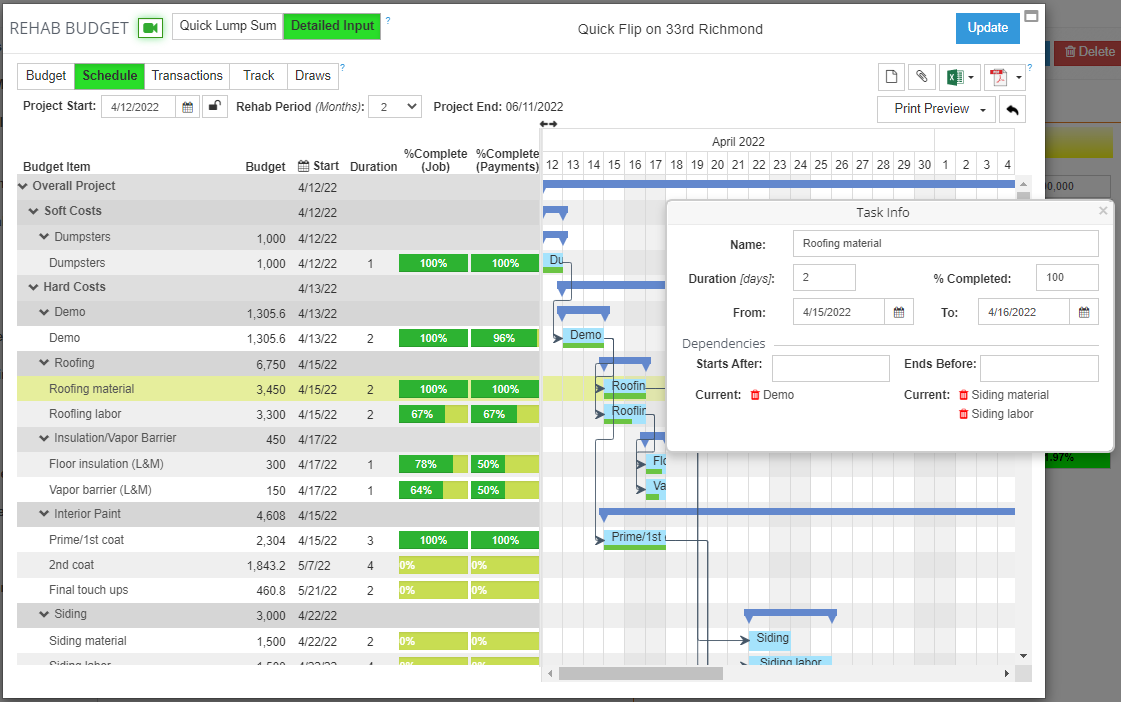 Accounting Tools To Manage Your Project
Transactions seamlessly link to your Track Screen so you always know whether you're on budget, under budget, or over budget!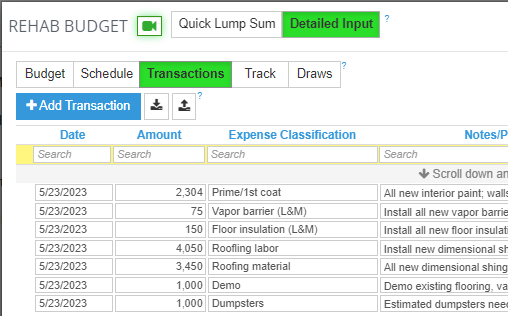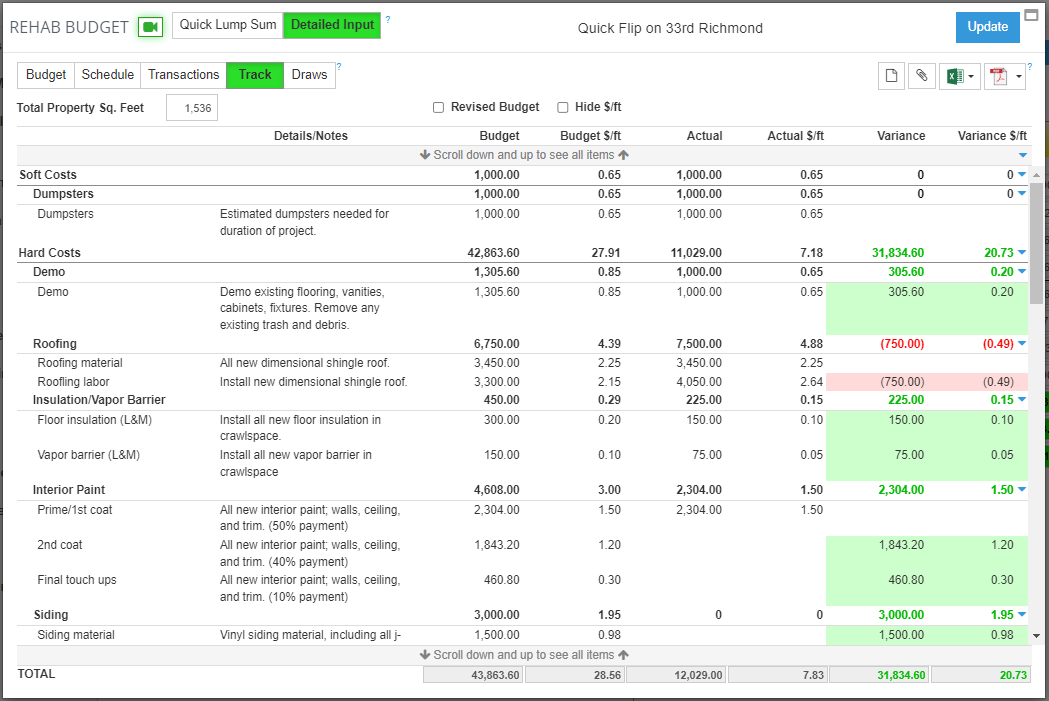 Create Lender Draw Requests Straight From Your Deal
Your budget is linked to your draws so you can quickly generate your request and get reimbursed fast!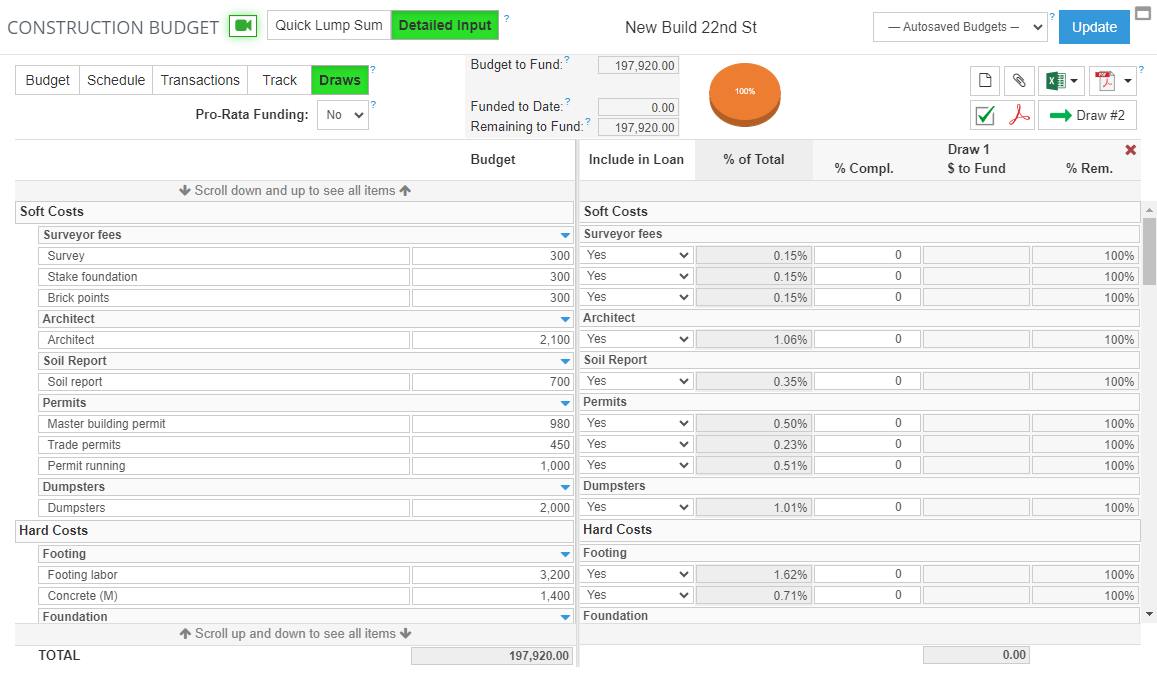 Haven't Tried Rehab Valuator Premium Yet?