Inner Circle
Join our exclusive mentoring and deal-making group today!
Hey, Daniil here
I want to invite you today to join our exclusive mentoring and deal-making group. It's called the REHAB VALUATOR INNER CIRCLE.
THIS CAN BE A TOTAL GAME CHANGER FOR YOU….
If you're brand spanking new to real estate, you'll get access to a vault of real estate education you would have to pay tens of thousands of $ for elsewhere to get you start!
If you already have a deal or two under your belt or are at least working on some, then you will get help on getting to the next level of regular deal-making
Or if you are regularly doing deals but want to either

SCALE

the # of deals or

EVOLVE

into better, more profitable exit strategies and niches, then you'll like this as well, so stick around!
First of all, let me say "thank you" for being a valued client and using our resources to improve your real estate deal making abilities!
The software and education you likely already have can and will (if applied) take your investing to a brand new level.
But sometimes, having great resources and education is simply not enough to reach your investing goals.
YOU NEED A MORE HANDS-ON APPROACH
Having a great mentor can make all the difference in the world between success and failure.
But you're not just getting one mentor today… what's unique about that?
What you're getting with these hands-on real estate resources is much more powerful than that…
You're getting exclusive access to an entire network of "active deal-maker mentors" to help you along the way, on a regular basis!
And that's just the "tip of the iceberg" (stay tuned!)
We created The Rehab Valuator Inner Circle to be an exclusive group that only has ONE purpose:

THE IDEA BEHIND IT IS SIMPLE
When you surround yourself with like-minded entrepreneurs and mentors, your net worth is GUARANTEED to increase. By a lot. A whole lot.
The motto of our inner circle
Where beginner investors turn into deal-makers and deal-makers turn into elite investors!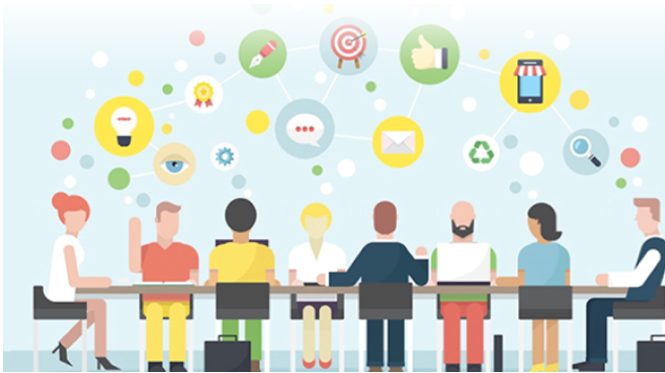 So if you've done a deal or two but now are stuck, we can help you break-through and turn into a consistent deal-maker.
The sad statistic is that most beginning investors fail.
But having a support network and mentors on your team will significantly increase not only your chances of success but the speed at which you get there!
And if you're already doing deals regularly, we'll help you to double or even triple your deal flow. Once you get a taste of actual real estate deals, it's all about scaling!
BUT IT'S NOT JUST ABOUT SCALING!
IT THEN BECOMES ABOUT EVOLUTION!

THERE ARE 4 CORE AREAS OF INVESTING THAT WE FOCUS ON INSIDE THE INNER CIRCLE.
IF YOU ARE SERIOUS ABOUT SEEING

LASTING SUCCESS

, YOU CAN NOT IGNORE ANY ONE OF THESE!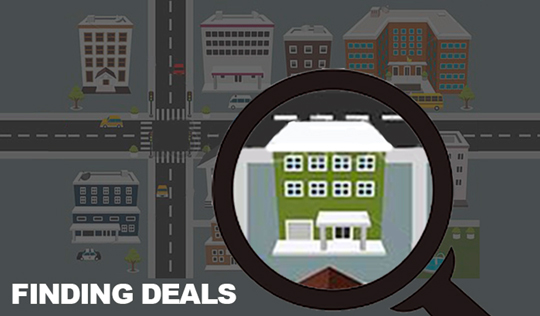 This is #1 priority, no matter what strategies you're involved in
It's not enough to read a course or a blog post and get "set for life" here
Deal-sourcing is a constantly evolving topic. What worked yesterday may not work today
That's why we constantly teach the latest of "what's working today" inside Inner Circle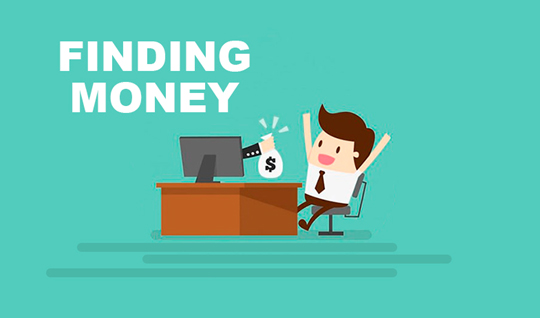 Next to Sourcing Deals, Nothing Else is as Crucial!
There is a Hierarchy to Funding and Multiple Avenues, each more appropriate for certain situations and strategies
Private Money, Hard Money, Community Banks, Non-Recourse Commercial Loans, Development and Construction Loans, Bridge Loans – we teach all of this!
How to obtain each type of financing, how to apply it to your deal-flow, how to evaluate cost of money and "risk of money"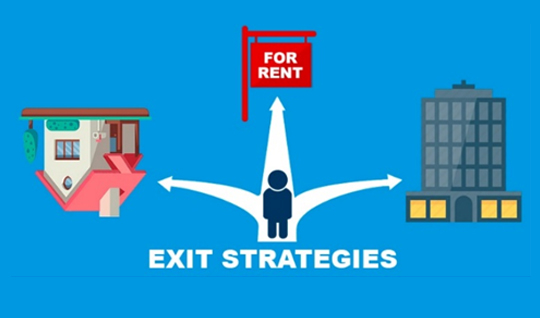 You need help with YOUR strategy now: wholesaling? rehabbing/flipping? buying rentals? New residential construction? Commercial development? Seller Financing? Lease Options?
We assist our students with all of these.
But more importantly, you want to evolve! In this group, we don't just help you do what you're doing today but to also evolve into better, more lucrative strategies
We bring a broad range of experience to the table that will help YOU grow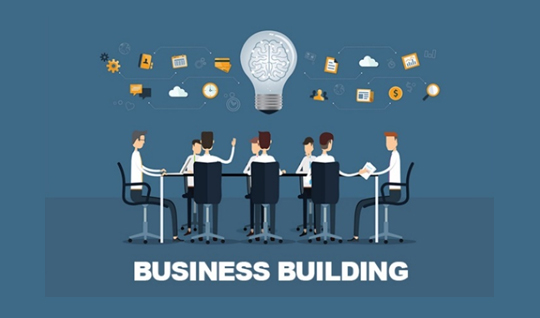 It's not enough to master a deal sourcing strategy
It's not enough to master finding money
It's not enough to master a single exit strategy
Countless investors do that and then get stuck owning just another J-O-B
To actually create financial freedom, you must build a BUSINESS!
LET ME SHOW YOU SPECIFICALLY WHAT YOU WILL
GET INSIDE THE REHAB VALUATOR INNER CIRCLE:

Access to 2 "Core Mentors"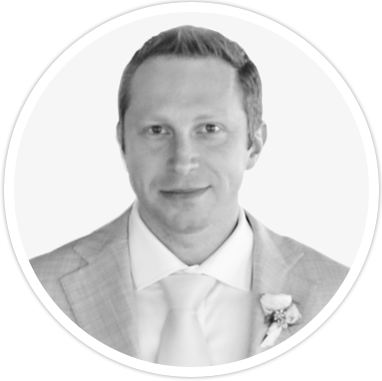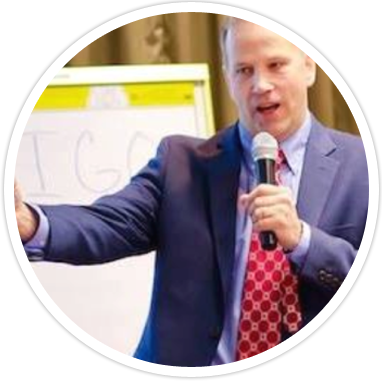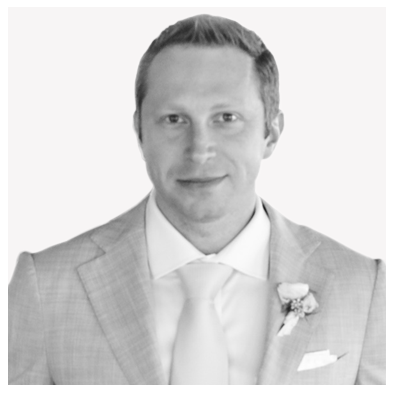 Has built up an 8-figure income producing portfolio (that I still own and am growing)
Currently doing new construction flips and rentals
Currently doing mixed-use commercial development (total development pipeline is over $20 million)
Is really passionate about helping real estate investors through our cutting-edge software, tools and training!
Multiple X Published Author, Speaker and Coach
Has wholesaled hundreds of houses per year
Has done hundreds of fix/flips
Has raised millions in private money
Has bought hundreds of rentals for passive income
Currently executing 4-5 rehab/flips per month!
Currently buying rentals with 100% private financing (joint venture partners)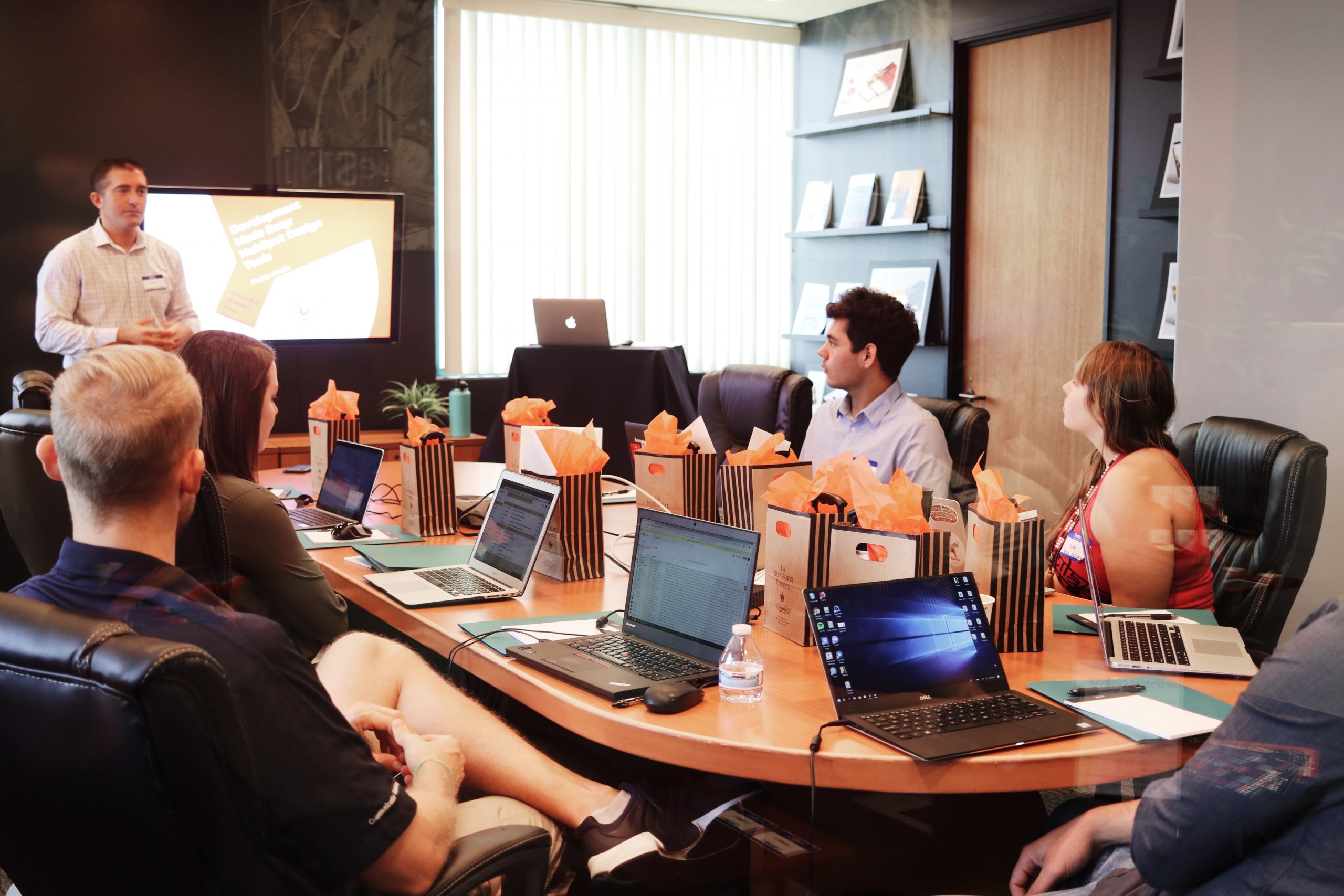 We do Weekly "Teaching and Q&A" Calls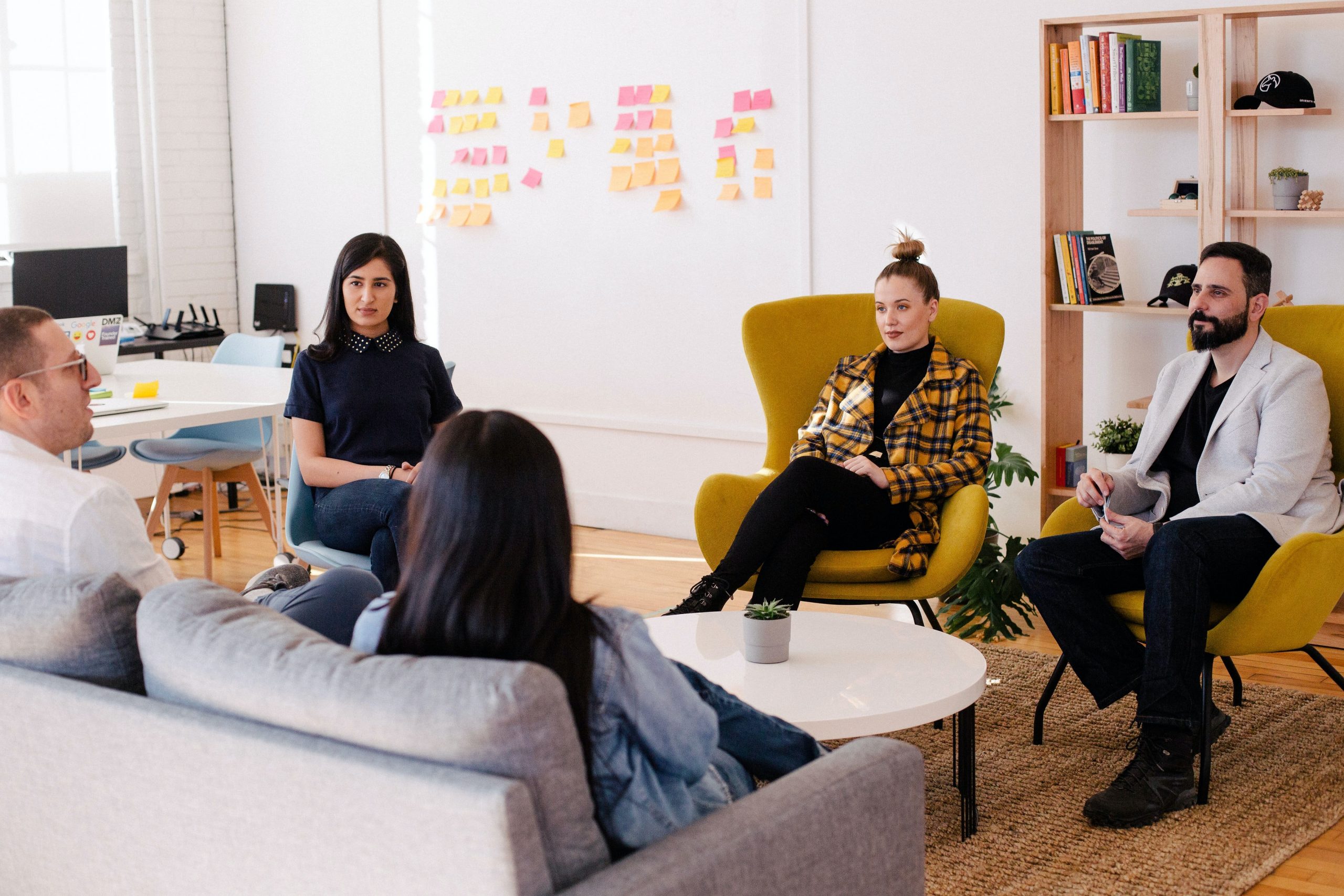 Live Coaching Calls
This is like being in a room with us on a regular basis
and being able to ask us every single question you
have about real estate investing. You get direct access
to us – no middlemen, no paid coaches, no secretaries.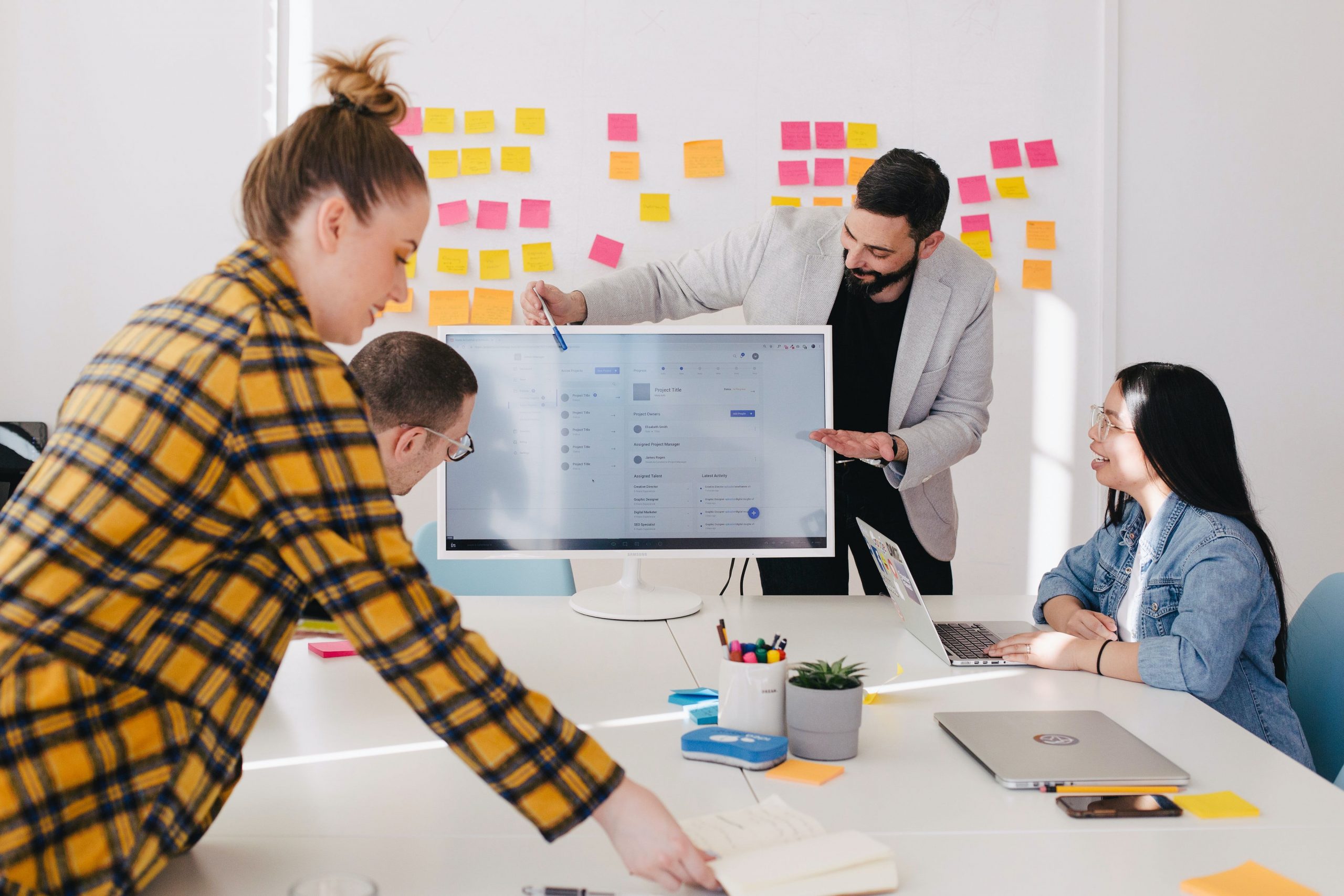 Live Coaching Calls
These calls are always recorded and made available to
you in case you can not attend the live sessions!
Deal Review Sessions
Have your deals reviewed by experts
BEFORE you pull the trigger on them
Get help with making offers, structuring
your deals, exit strategies, etc!

Avoid costly mistakes

Squeeze max profits out of each deal

This is like having your personal "advisor
panel" looking over your shoulder!
Board of Advisors
REHAB VALUATOR Inner Circle Board Of Advisors
This list will change and evolve over time
We've assembled TOP experts in various areas of real estate (wholesaling, rehabbing, buying rentals, tax law, SDIRAs, property management, etc)
We do Monthly Calls with the Board of Advisors for Q&A
You'll be able to access them regularly inside the Facebook Group for ongoing questions and support!
This is INVALUABLE. Each of these people normally charge $500+/hour for consulting.
Exclusive Facebook Group where you
get ongoing, daily access to all the
mentors. Post questions anytime. Post
deal review requests. This is your 24/7
sounding board and support network!
RECORDINGS OF ALL PAST CALLS
Every coaching, deal review, Q&A, Board of Advisors call will be recorded and made available to you. This alone contains a GOLDMINE of knowledge and real estate education for you to mine! There is an equivalent of 20 courses worth of real estate blueprints here for you!
What this essentially amounts to, is one of the best, most diverse support and mentoring networks you can find:
Multiple mentors and advisors, constant access to help with your deals, and other elite investors to network with and do deals with!
You are doing it side by side with a team of mentors and other like-minded investors!
So let this be your official invitation into our Inner Circle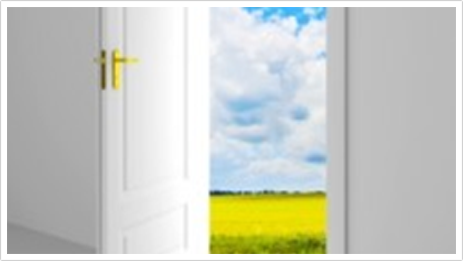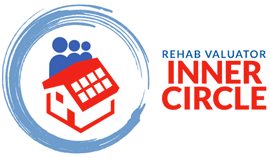 Most one on one and even group coaching programs out there
cost many thousands of dollars….
And even with those, you get one mentor who has a very narrow
focus of expertise.
With us, you get multiple mentors, who can help you with multiple
real estate strategies so that you're not just doing deals but
growing and evolving!
But instead of charging you thousands of dollars, the investment
required on your part is simply:
THERE IS NO LONG TERM COMMITMENT.
TRY IT OUT AND STAY AS LONG AS YOU WANT.
But I will also do something
special for  you right now that
probably won't be around very long…
You see, we really like people
that make a commitment.  That go
"all in"  and "burn the boats" so to speak…
So if you want to sign up for 6 Months, I will knock almost $200 off the total cost so that all you pay for full 6 months is…
Just $397 (full 6 months access)
That's a 31%+ Savings!
All you have to do is click the button below and complete your order. We'll then immediately send you the login details to everything so you can get started right away!
(On the order form, you'll be able to choose whether you want the monthly option or the 6-month discounted option!)
Once your order form is completed, you'll get a log in into the special Inner Circle Members Area, invite to the Facebook Group and a schedule of upcoming coaching calls!
Once your order form is completed, you'll get a log in into the special Inner Circle Members Area, invite to the Facebook Group and a schedule of upcoming coaching calls!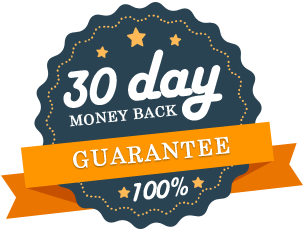 You also get our unconditional, iron-clad guarantee, no matter which payment option you choose.
If you are not totally thrilled with everything you get and experience inside the Rehab Valuator Inner Circle, we'll happily refund your money. You have a full 30 Days to Decide!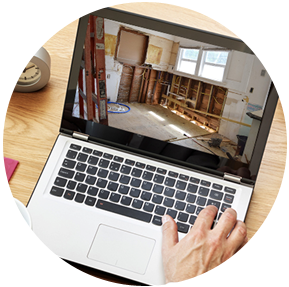 How to Use Bird Dogs to Find Motivated Sellers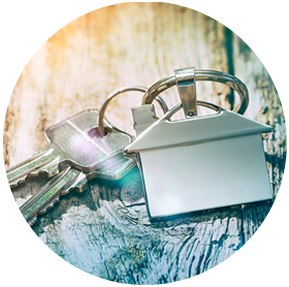 How to Use Seller Financing to Avoid Banks and Get 100% Funding!
Rehabbing and Flipping for Profit
How to Use Bird Dogs to Find Motivated Sellers ($97 Value)
How to Use Seller Financing to Avoid Banks and Get 100% Funding! ($297 Value)
Rehabbing and Flipping for Profit ($297 Value)
PLUS: ADDITIONAL QUICK-START TRAINING!


HERE'S EVERYTHING YOU GET TODAY:
Weekly Live Education and Q&A Calls

Deal Review Sessions

Board of Advisors Live Calls

Exclusive Rehab Valuator Inner Circle Facebook Group Access

Archives of All Past Calls

Direct Access to Daniil, Jim and Board of Advisors

Unlimited Customer Support (Phone and Email)
BONUS COURSE #1: How to Use Bird Dogs to Find Motivated Sellers ($97 Value)
BONUS COURSE #2: How to Use Seller Financing to Avoid Banks and
Get 100% Funding! ($297 Value)
BONUS COURSE #3: Rehabbing and Flipping for Profit ($297 Value)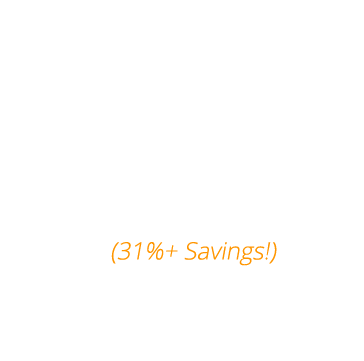 So go ahead, click the button below right now while you're
still on this page
This is one of those moments where what you decide may impact the rest of your life. Our training and support has literally changed the financial future of countless investors like you.
Bobby Fahey
Triple B Home Solutions, LLC
Daniil and Jim,
I can't even begin to tell you how incredible your inner circle has been! I almost didn't sign up in the beginning and it would have been a huge mistake! You two have delivered above and beyond what I could have ever expected. I joined another inner circle group online that I thought would be great and it has been a huge disappointment. It's way too large and he doesn't really interact, only tries to coach and I've actually been considering asking them for a refund. When I signed up for your group, I thought there would be one or two meetings a month but you guys have met every single week and delivered incredible content every single week! Not only that, it is interactive! I have never met two guys, with so much already on their plate, that are willing to take time out of their busy schedules to make sure that others are heading in the right direction. I meet with a small group here in person and they don't even run numbers like you guys do! They are great people but I learned more from this group in the first month than I have with them in the past two years!! It has also been great watching others with deals that are way above my level because it opens my eyes to a bigger picture. I tend to watch and learn rather than interact too much because I am more of a learner than a teacher and you guys do such a great job teaching that I don't usually have many questions to ask. I've recommended this group to so many people….I love everything you guys have done!!
Thanks for everything you guys do!