Buy & Hold "BRRRR"
Buy, Rehab, Rent, Refinance, Repeat or, for Developers, Build, Rent, Refinance
Buy/Build, Rehab, Rent, Refinance, Repeat aka BRRRR is one of the most effective real estate investing methods. It is an excellent way to build a large rental portfolio without needing to come up with down payments yourself or bring on a partner. If you're willing to put in the effort, this long-term investment strategy will generate passive income as your properties appreciate in value over time. So, what are you waiting for? Use Rehab Valuator to analyze and manage any BRRRR deal from single-family homes to 1,000+ unit apartment buildings.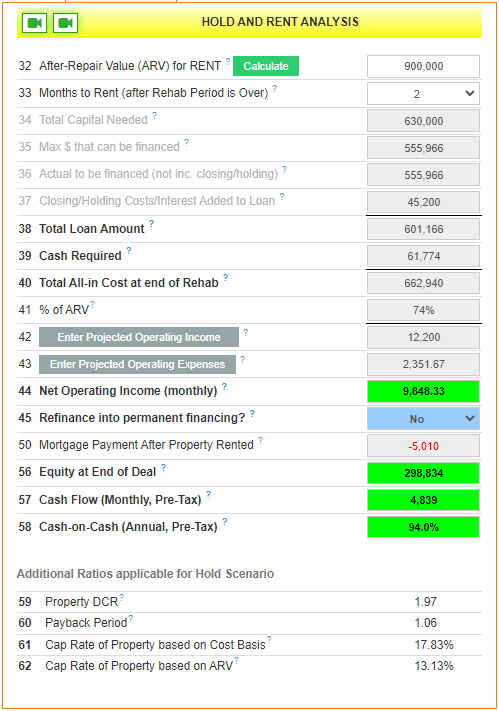 Know Your Cash Flow
Enter projected operating income and expenses and your software will instantly calculate vital metrics such as:
NOI (Net Operating Income)
Monthly Cash Flow
Cash-on-Cash Return
DCR (Debt Coverage Ratio)
Payback Period
Cap Rates
When analyzing multi-family deals, these numbers will allow you to determine an ARV (After Repair Value) and help you decide if the deal is viable.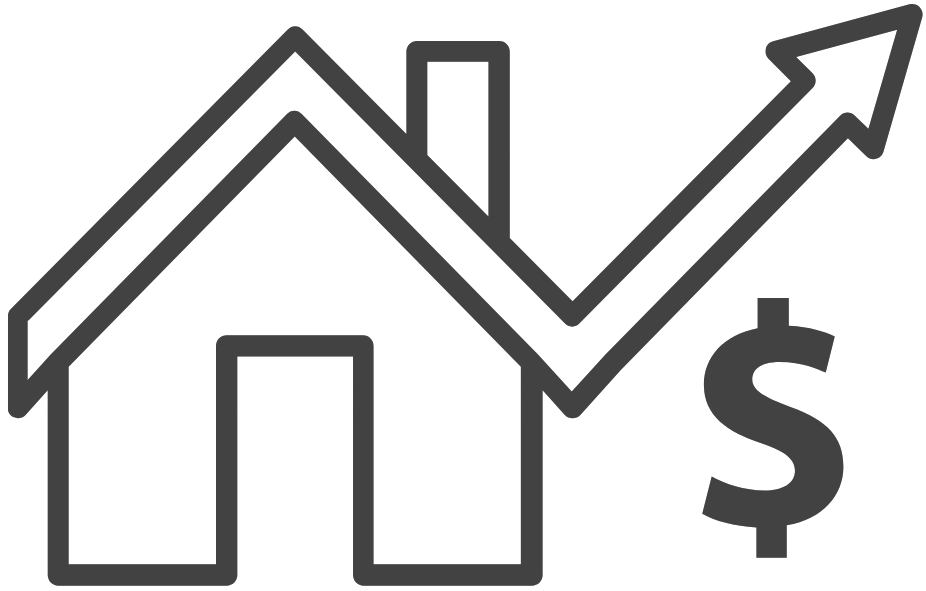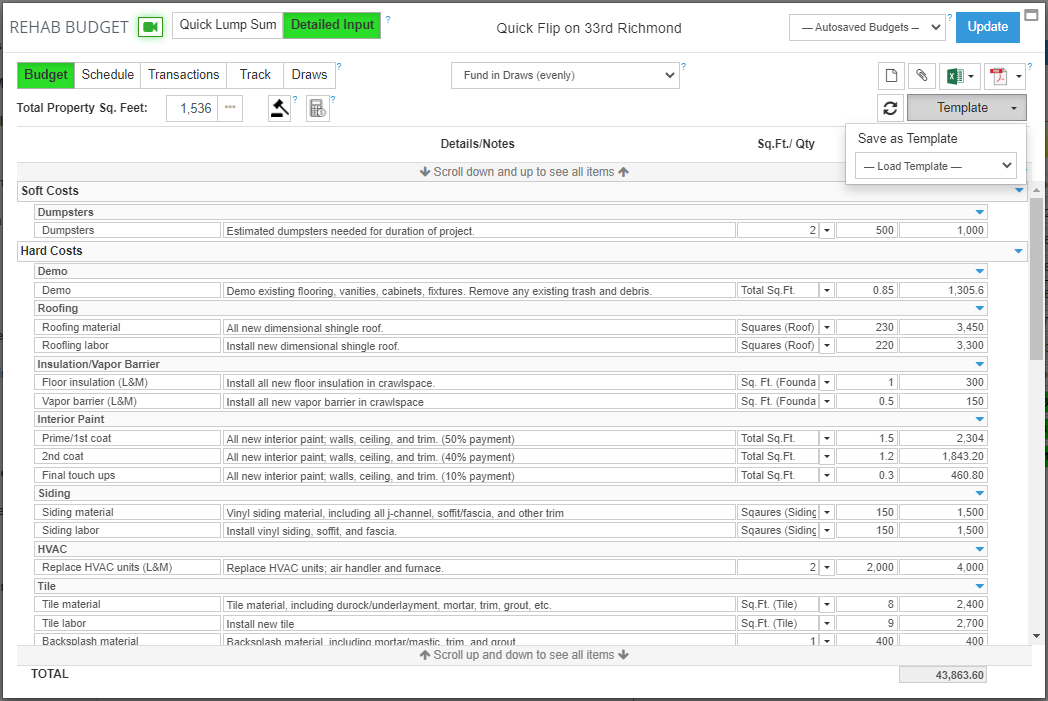 Inside Your Project
Management Suite
Use the built-in cost templates to save yourself massive amounts of time on your rehab budget. Then, keep track of bids, along with info on contractors and other notes – all in one place!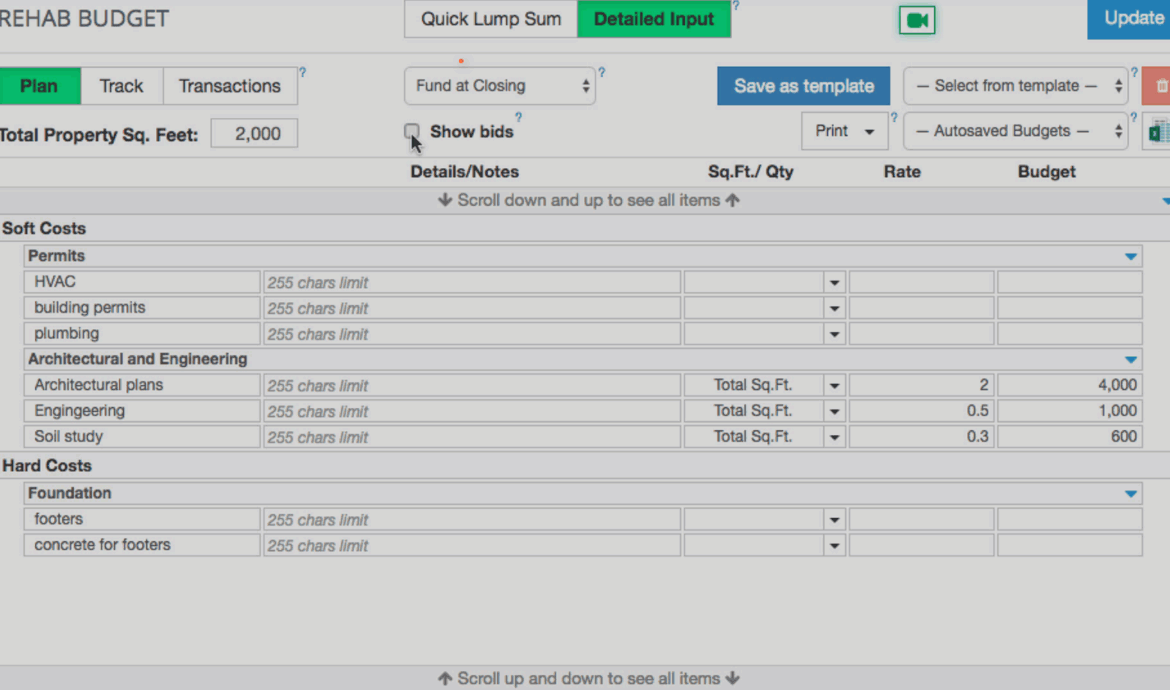 Know Your Cost of Money and
Never

Get Stuck in a Refi Trap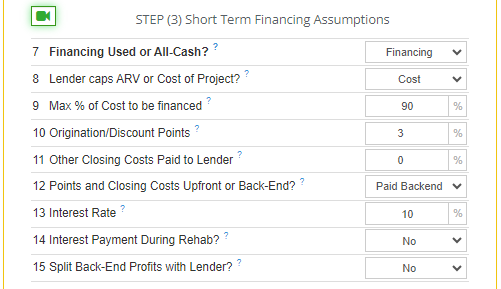 Know if you can afford the deal by determining the outcome of using different financing and payment options for your first short-term loan.
Cash
Bank Loan
Private Lender
Hard Money
When searching for BRRRR deals, you should be looking for Value-Add Opportunities. This way, you don't leave cash tied up in the deal when refinancing.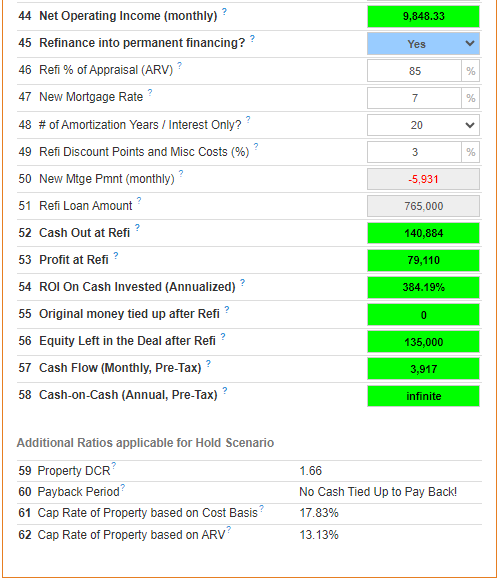 BRRRR Deals Funded Fast + A Pro Forma Ready for Refinancing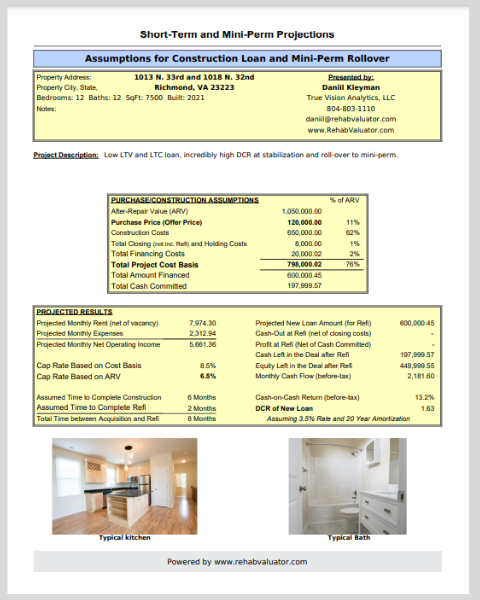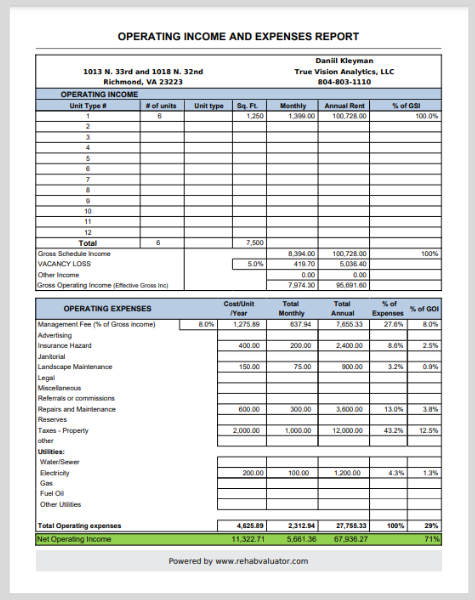 Haven't Tried Rehab Valuator Premium Yet?