How to Build Your Credibility Kit (Pt. 1)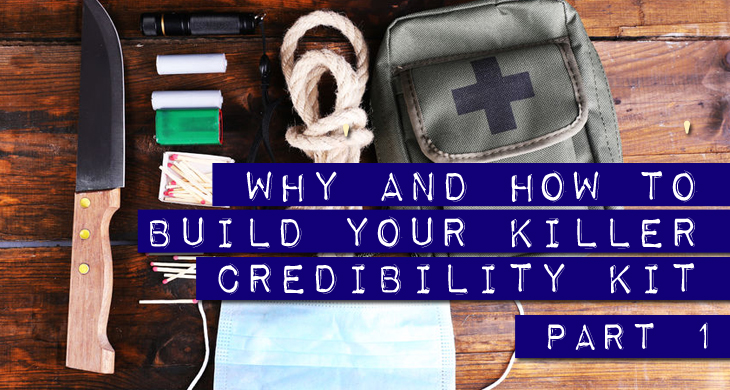 Reputation is everything. When it comes to being a real estate investor, your credibility and reputation are critically important to your success.
Whether you're looking to build private money relationships, find joint venture partners for your deals, get banks to finance your projects, convince sellers to deal with you, you will find it useful to have something to put in front of them. Something that speaks for you and build trust on your behalf.
So today, I'm kicking off a two-part blog post mini-series on not only how to create a killer credibility kit and what should be included in it – but also on why this creative real estate investment tool will become an essential part of your business. I'll explain why certain photos are crucial, the importance of including details about your team members (there's more than one reason to include this), whether you should have testimonials in your kit, why you need a risk management section… and more. (And that's just in Part 1!)
As an investor, marketing may or may not be your strength – the good news is that your credibility kit can be an essential tool to help promote yourself, your business, and establish trust with people you aim to do business with.
Let me show you…
Back to Basics: Why Is Credibility Important?
A killer credibility kit does exactly what the name implies – it builds your credibility as a real estate investor. When people – sellers, private lenders, other investors – see you as credible, it stands to reason they'll naturally be more inclined to do business with you. A well-crafted credibility kit can be remarkably effective in:
Building your confidence.
Relaxing the amateurish anxiety that so often comes with awkwardly bragging on yourself and your business.
Creatively telling your real estate story.
Making your story more interesting and compelling – especially when you use photos effectively.
Helping you develop game-changing relationships with joint venture partners, private lenders and sellers.
In my view a killer credibility kit is also one you can easily and effectively share in a variety of ways, including via email, one-on-one, or in a group meeting presentation. Overall, it's a versatile and cost-effective resource that lets you shine a controlled "spotlight" on your capabilities, talents, experience and reputation as an investor.
The Big Picture: Taking a Look Inside
Take a look at the image below and you'll see an example of how I might style the cover page of my real estate investor credibility kit. Big, bold pictures are always eye-catching, and people love seeing dramatic before-and-after pictures like this.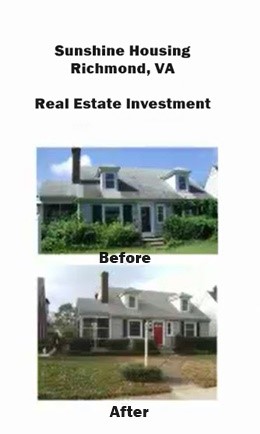 The point here is you want to make sure you hook the reader's attention right from the get-go, which means showing them something that will spark their interest straight away and entice them to want to see and learn more.
The cover page of your credibility kit is your chance to make an immediately striking first impression, so don't squander it – make it count!
Quick Tip: Never actually use the words "credibility kit" on the cover page or anywhere within your actual credibility kit. Telegraphing to them that you're trying intentionally to "build credibility" tends to have the opposite effect of giving them reason to question it. After all, if you're so "credible" then why do you need a "kit" to prove it? That's the likely conversation in their head anyway. So it's best just to not use those words other than internally. When sharing with potential lenders or joint venture partners, simply refer to it as a resource for sharing your work, team members, business goals and vision.
The example above is a simple one. Feel free to add your Company Logo and contact information to the cover page as well. If you have a website, an office address, an office number (or even your cell #) those will all make you look more professional!
After the cover page – when you're ready to develop the content inside your credibility kit – consider adding some brief industry news that's timely and relevant to your business. For example, maybe some recent statistics on the real estate market or forecasted investing trends that highlight the opportunity that you're actively capitalizing on with your business. Personally, I like to shine a brief spotlight on how the rental market is particularly strong right now, inventory is dropping and the real estate market as a whole is improving. Since I keep most of my properties as long-term rentals, this helps reinforce that my business model is supported by strong market indicators – and of course market knowledge and expertise is part of my credibility.
I also recommend including some brief details on your specific real estate investment strategy. This will help potential business partners size up if their goals align with yours. For example, if you're into flipping then you could say something like:
"I purchase distressed properties that I can flip with a joint venture partner."
"My strategy is to find the worst house in a nice neighborhood – it's like buying a house off the clearance rack."
"I ensure that I can get at least a 30% discount, because that means there is equity automatically built into the transaction. "
"For instance, if I find a house that is worth $100K, I might buy it for $50K and put $20K into it – for a total investment of $70K (a 30% discount)."
"My goal is to avoid doing business through a bank – this way, I can avoid the paperwork and processes that can cause costly delays. And I can help other people generate great returns rather than helping banks make more profits!"
Another important part of your credibility kit is your brief bio – which should include (i) how many years you've been in business (ii) any relevant courses and/or special training you've completed that adds to your depth of knowledge, (iii) the specifics of your investing experience, and (iv) maybe even how you got started investing.
Also, make sure to include a photo! Yes, they already know what you look like – you're probably presenting this to them in person after all. But once again, pictures say a thousand words – and including a picture of yourself in your credibility kit can be a key trigger. And of course, it will really draw attention (especially if you are as dashing as me!).
All kidding aside, photos are what really pulls your credibility kit together and makes it pop, so use them liberally. A pic of yourself gives your readers the ability to pair a face to what and who they're reading about, and the specific picture you choose will most definitely effect their view of you as a professional (or not).
After your bio page, make sure to include a few photos of recent deals you've done, or perhaps some of the more impressive properties you've worked on, along with short but effective descriptions of the work you did on them. You don't have to go deep into the rehab numbers or timeline details – paint in broad strokes so they can size up how the deal panned out in a few seconds and clearly see that you know how to do quality, profitable deals that make good sense.
Also, have I mentioned that you should have lots of photos yet?
I recommend rounding out the photos in your credibility kit with pictures of your team members. Include each team member's name and a brief description of their role on your team. I like to include my legal team (attorney, title company employee) and my contracting team (painter, roofer, HVAC crew member, plumber, electrician and others). Also feel free to include any employees, partners, or anyone else relevant to your business.
Showing that you have a solid team of various people in your business easily and instantaneously builds credibility because it (i) shows you're prepared to do deals and (ii) leverages other people's experience, which directly impacts your reputation – in a good way. It's called borrowed credibility by association and it can be a powerful device.
These are a few of the basic starting points for your credibility kit, but to really make an impact, you may want to add even more detail…
A Little R&R: Risk Management and Reputation Building
As an investor, how you handle risk management could be the decisive factor in whether or not someone decides to even work with you. But you can vanquish any fears about this they may have by including a risk management section in your credibility kit that addresses their chief concerns head on.
So for example, if you are targeting private lenders or Joint Venture partners, here are a few key points I would include in the risk management summary of my credibility kit:
"I minimize risk by buying the right house at the right price (and ensuring that I will have at least a 30% margin)."
"My private lender gets a first position lien on the property"
"I always get hazard and liability insurance, and my private lender is named as a mortgagee (or "additional insured") on the policy."
"My private lender cannot be sued by tenants (if an issue with the tenants should arise)."
"My legal team is very experienced when it comes to handling foreclosures."
"Etc etc – these are just examples above!"
Here's the bottom line for your content about risk and your team members…
Project that you are confident in your team members, that you see investing as a team sport, and that you fully recognize how important it is to surround yourself with honest, talented, experienced people who are looking out for your best interests as well as the best interest of your 'clients' (sellers, lenders, JV partners, etc.). This shows you're a skilled investor who can be trusted.
One last suggestion that I would make is to develop "credibility attachments" to your kit, by including social media recommendations or testimonials from past or present business partners and respected colleagues. The idea here is simple: When a credible person associates themselves with you (by means of a referral), that credibility automatically transfers to you. Again, it's borrowed credibility by association.
So, take a few screenshots of comments and referrals from credible people on your social media accounts (LinkedIn may be your best bet for this, but Facebook and Twitter can work too), and include them.
The Finishing Touches
Just a couple of final points before wrapping up Part 1 of this two-parter blog post series:
Local News Blurbs. To really drive the point home in your credibility kit, consider adding a brief section about why your city, area or region is a such a great place for real estate investment. A few recent statistics or a summary of a local news story should do it.
There really is no hard and fast rule about how long a credibility kit should be. Make sure your content hits the key points you want to, while being as concise and to the point as possible. And let your photos do the as much of the talking for you as possible!
LET'S RECAP:
Your credibility kit should include:
Cover Page (can be simple with a catchy before/after or a more professional one with your company logo and contact info)
Some industry news. Why is real estate an exciting place to be right now? What are the benefits over other assets? Etc
Recap of your particular investment strategy or strategies.
Your bio
Some recent deals you've done. Before/after pics are great. Breakdown of numbers will make you look like you really understand the business. If you had private lenders or joint venture partners on those deals, show returns delivered to them!
Your team – pics, bios, profiles are all great.
Testimonials or recommendations from people you've studied under or done business with
In the second part of this series, we'll dive deeper into how to build your credibility kit if you are new to the real estate investing game. I'll also have more to share on how you can gather effective testimonials from credible sources… plus a lot more.
When you're finished with this series, you'll be armed with the knowledge you need to work up your own killer credibility kit and engage in good reputation management. And trust me when I say, it'll give you an edge you really want to have.
Talk again soon,
-Daniil Kleyman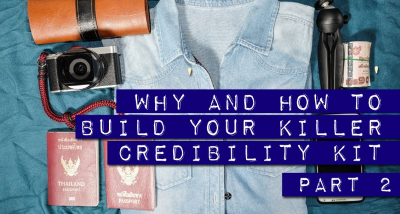 How To Build Your Credibility Kit (Part II): Do it with Zero Experience or Track Record!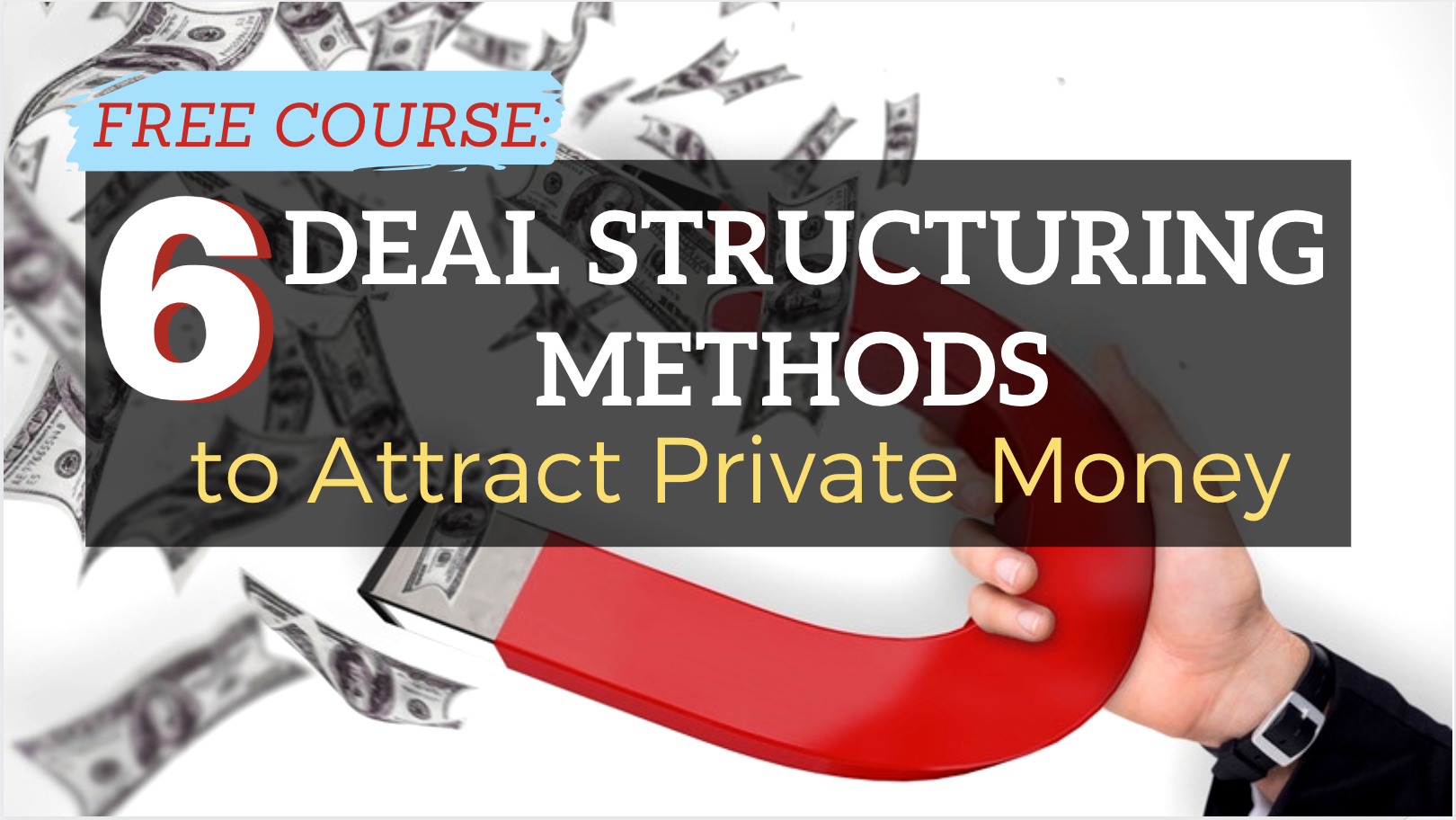 Private Money Deal Structuring Course – Become a Transaction Engineer