Wholesalers: Data, Repair Estimates, Deal Analysis, Deal Marketing
All in ONE Place!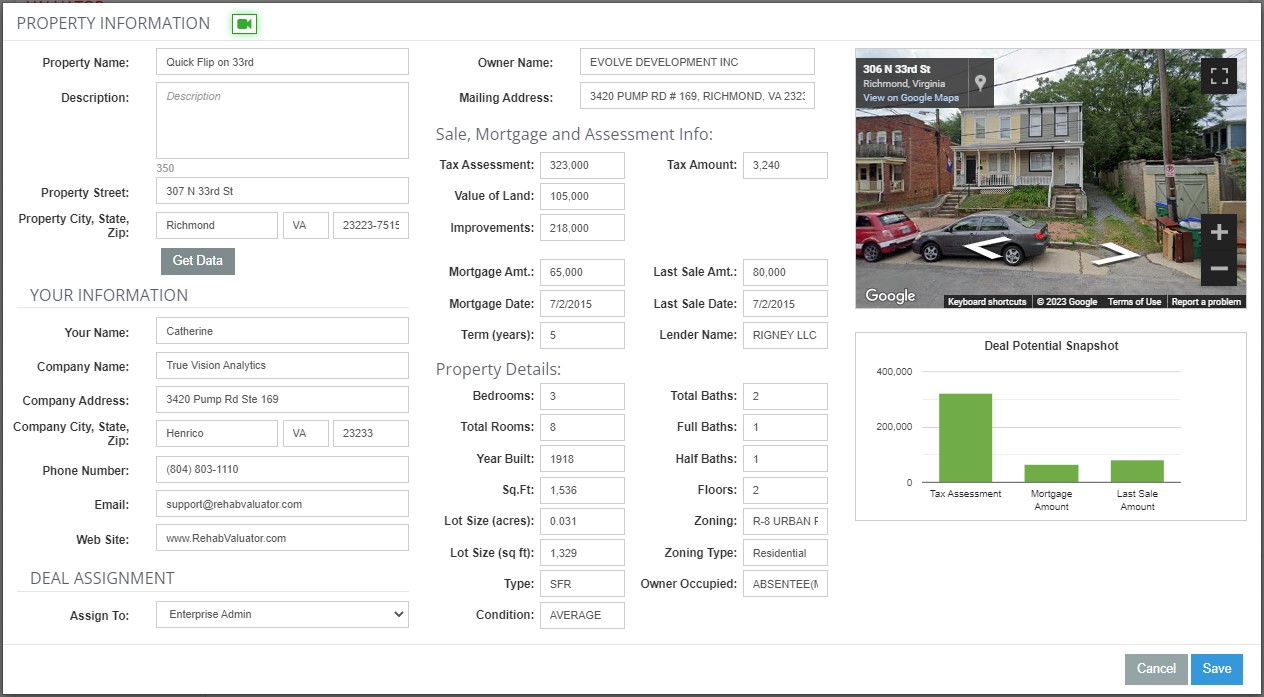 When Wholesaling Real Estate, you need to be able to make offers quickly as leads come in. More importantly, you need to make the RIGHT offer and make sure you're not overpaying. With Rehab Valuator, you can type in an address anywhere in the US and instantly see who owns it and their mailing address. You can also instantly see all the vital property characteristics needed for due diligence: last sale info, assessment info, mortgage info, and all of the details about the property itself!
Now that you have this initial info, you need to come up with an offer. With Rehab Valuator Premium, you're in luck! Simply click "Comparable Sales" and pull up a list of the 25 most relevant comparable sales instantly. These will all be sold within the last year and displayed in one of the most dynamic filtering interfaces in the industry!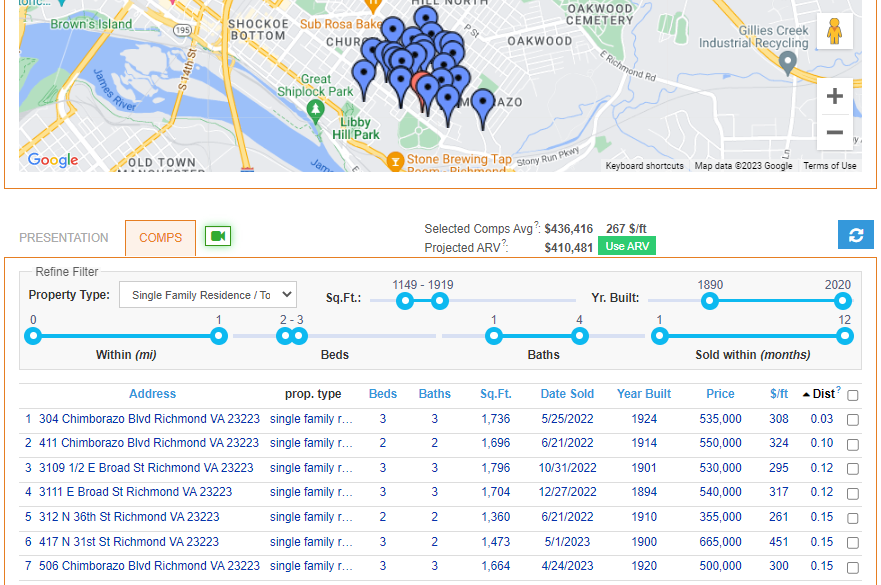 Your Rehab Valuator Premium software will automatically compute an accurate
After Repair Value
for you
instantly
so you don't have to do this yourself!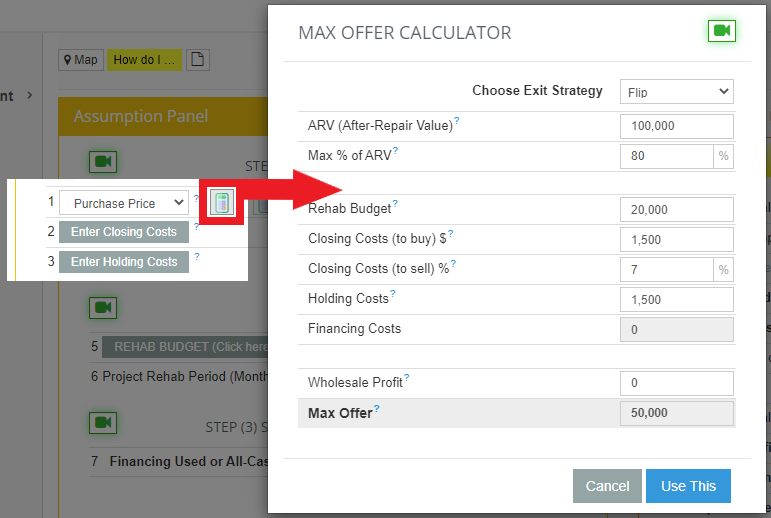 Then, use our Dynamic In-Deal Max Offer Calculator and make sure you never overpay or overbid. When Wholesaling Real Estate, you'll always feel confident making the right offer and getting the contract!
Once you have the
After Repair Value
Use our pre-built cost templates to estimate repairs
Now, here comes the fun part: Sell Your Deal and Collect Your Check!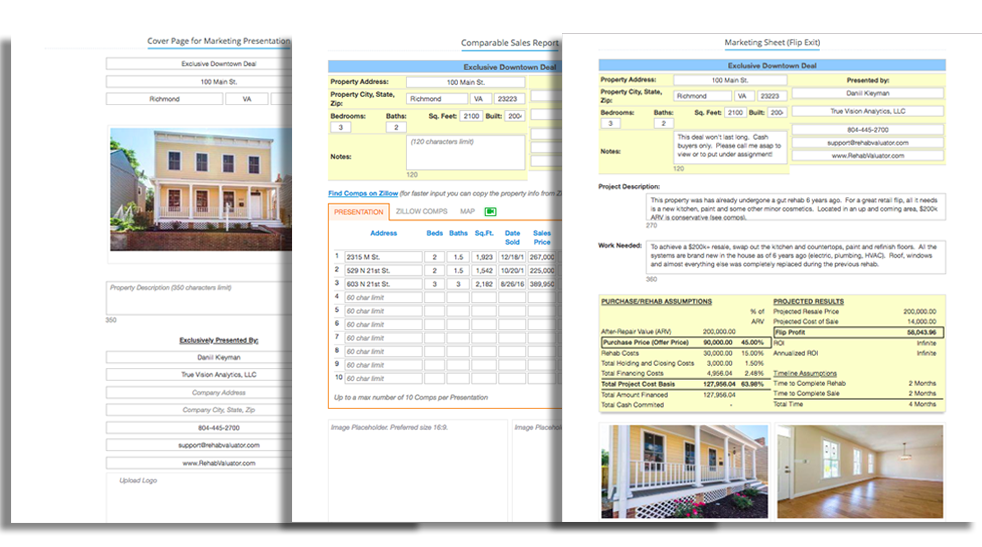 Click a few buttons and generate a Professional Marketing Flyer for each deal that clearly communicates to your buyers why they should buy the deal, along with all of the vital info! Email the flyer to your buyers, text it, or easily syndicate it to social media to get it in front of thousands of buyers instantly! This is also a great way to build your buyers list!
Haven't Tried Rehab Valuator Premium Yet?