Lead to Contract in Minutes!
For best view, click the "Enlarge" button on bottom right corner of video!
In a hot market, you need to be able to act quickly!  If you waste hours asking other people (real estate agents, investors) for comparable sales or trying to figure out the right offer, you'll lose out on the deal, period.  With Rehab Valuator you can now go from a "lead" to "offer & contract" in just minutes!  All the info about the seller and the property is there with a push of a button. One more push of a button gives you valid, recent, nationwide comparable sales.  Then simply use the dynamic Max Offer Calculator to arrive at the right offer to make to the seller!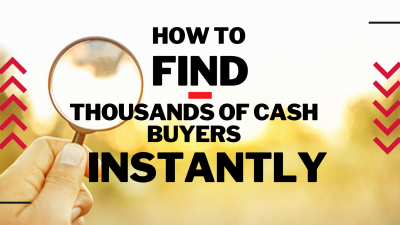 Get Your Deal in Front of Thousands of Cash Buyers Instantly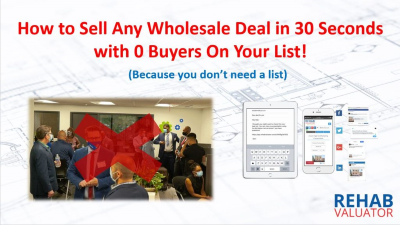 How to Sell Your Wholesale Deal in 30 Seconds with No Cash Buyers List!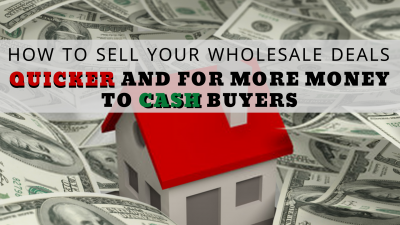 How to Sell Your Wholesale Deals Quicker and for More Money to Cash Buyers