Get Your Deal in Front of Thousands of Cash Buyers Instantly
You may be doing all the wrong things when it comes to finding real estate cash buyers. Putting up time consuming, expensive bandit signs? Mailing expensive direct mail? Going to auctions and networking endlessly? Looking up courthouse records? You really don't need to do any of that! Just do what I show you in the video and you'll instantly be able to put your wholesale property deals in front of thousands of cash buyers. It's that easy! Watch this tutorial to learn how to get your wholesale real estate in front of cash buyers using Rehab Valuator Premium.
Video Transcript Below
Hey, Daniil Kleyman here in this super, super, super short video, I'm going to show you how to get your wholesale deal or deals in front of literally thousands of cash buyers, real cash buyers instantly. It is so easy. It's much simpler than you think. So finding real cash buyers doesn't have to be hard. You don't need to send out letters or postcards, which is expensive, and that takes time and the response rates are low and it just doesn't make any sense. You don't need to go to endless REIA meetings and meetups. That takes too long. You don't need to put up bandit signs. Bandit signs are expensive and it takes way too long to put them up. They constantly get ripped down by code enforcement or by other wholesalers. You don't need to network. You don't need to go to auctions to meet buyers and do any other heavy lifting that you have been taught to do. Everything you've been taught to do is completely wrong. Do you have a deal that you must sell? Do you want to grow your buyer's list quickly?
Here's what you do. Log into your Rehab Valuator account, pull up your deal and you will need the premium version of the software to do this. I've already entered some numbers about the deal that I have under contract here. It is incredibly simple to do. I have the deal under contract for $115,000. I'm adding another $15,000 assignment fee to it. I've got my rehab budget created here, which I can actually create from the templates that I've got preloaded, but you can also just go to quick lump sum and enter a ballpark renovation figure. This way, I know that the property is going to be worth $350,000 because I have access in the premium version of the software to comparable sales that are automatically pooled for me. I can even map those comps here, and so my analysis is done. What I'm going to do is I'm going to click on View Reports and I'm going to click full presentation for flip and the software is going to order generate for me, a five page presentation that looks like this.
Here's my cover page with my logo. Here's the marketing sheet that tells my buyer exactly immediately what they need to see in order to make a decision about this deal. Is it worth looking at? Is it worth going over to the property? Maybe they want to make you an offer right away. You can build your buyer's list with this by sending this to people that are not currently on your buyer's list. "Hey, here's the after repair value. Here's what you're going to pay. Here are the repairs, here's your cost basis and here's your profit margin." $82,500 or 33%, almost 34% return.
Here are some pictures. You can include the cashflow summary. "Here's my comparable sales report that validates my after repair value and here are some additional pictures.", and I can have multiple pages of pictures here, so the software creates this presentation. Now you can print this and take this to REIA meetings if that's what you want to do. You can email this to your existing buyer's list, but how do you get this in front of thousands of buyers instantly? Let's say you don't have a buyer's list.
Well, you're going to click this button, share on Facebook, and the software creates a unique link to this presentation, creates a unique webpage for this presentation and you're going to go and post this. You're going to hit share in a group and you're going to post this to every local real estate group in your market. Now, if you have a Facebook account, then you should already belong to local real estate groups in your town. There are legitimate cash buyers there. There are rehabbers there. There are landlords there. There are agents there that have a network as well of buyers. So I'm going to select from a group, Richmond. Here are my Richmond real estate groups.
Richmond Realtor Mastermind Group. This group has thousands of members. I'm going to post this to Richmond Area Open Houses, Richmond Commercial, the Realtor Masterminds. I'm going to post this to Real Estate Rehabbers and Landlords, RVA, Rehabbers, Flippers and Wholesalers. There are dozens of real estate groups in my town on Facebook to which I belong and I can literally put this deal in front of thousands of buyers immediately. Now look, Facebook is not a perfect place. There are certainly going to be some tire kickers there and there are going to be some people, they are not legitimate buyers, but I guarantee you, if you have a good deal on your hands, you will find buyers with this method. You don't need to go put up bandit signs, go to REIA meetings. You can connect with a ton of buyers this way and what's going to happen is they're going to click on this link, they're going to go to your presentation, and then your contact information is going to be displayed right here and they're going to reach out to you about this deal and about joining your buyer's list and that's it.
It's really that simple. Now you can do the same thing and share this on Twitter. You can put this on LinkedIn as well. I can create a post in LinkedIn if I want or I can hit Get Unique Link and text this link in this presentation to whoever I want, to my entire buyer's list. I can share this link on social media. I can share this link in forums. I can literally put this deal in front of thousands of people instantly. This is very powerful if you put this to work. If all you do is just follow the Facebook group method, don't post this on your timeline. Post this in groups, post this in real estate groups. They're crawling with hungry buyers. If you just use this method, you will get your deals sold.
So here's what you should do next. Leave me your comments, questions, thoughts below whether you're watching this on our site or on YouTube or somewhere else. Leave me your comments, questions. If you don't have the Rehab Valuator property flipping software yet, set up your account asap at rehabvaluator.com to do what I just showed you. You're going to need the premium version, but it's incredibly affordable and please share this video on social media. Our goal is to empower as many investors as possible to make smarter decisions in their deal making and just work smarter, not harder. That's what we're here to do. All right. That's it. Thank you for watching.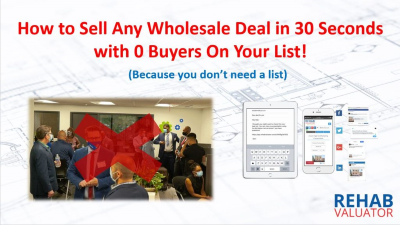 How to Sell your Wholesale Deal in 30 Seconds with No Cash Buyers List!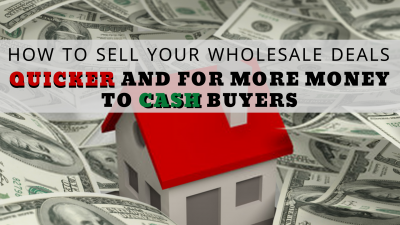 How to Sell Your Wholesale Deals Quicker and for More Money to Cash Buyers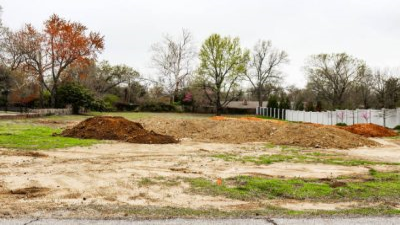 Buying and Wholesaling Buildable Lots Training