5 Things to Look for When Choosing Real Estate Flipping Software
You'll Want to Make Sure That Your Real Estate Flipping Software has These 5 Features Before You Sign Up
Want to be able to make super-smart decisions on real estate deals quickly?
Well then, you need the right real estate flipping software.
But what should you look for in a real estate investor software program?
There are certainly a lot of options out there to choose from.
But before you start feeling overwhelmed, we have good news. To make the process of finding a good one easy-peasy, here are 5 things to look for when choosing real estate flipping software.
Cloud Based
Cloud based software is key because you can access it from multiple computers and on any device when you're out it in the field. It's also much user-friendly than spreadsheet based software.
Deal Analysis
Being able to crunch the numbers isn't enough. You need a real estate investor software program that can help you quickly discern whether or not something is worth your time. Being able to extensively analyze deals can also give you a major advantage, especially if the house flipping software allows you to do things like assess various financing methods and their costs, evaluate multiple exit strategies for any type of rehab project, or figure out partner splits.
Solid Marketing Reports
It's hard to get real estate funding quickly with a rinky-dink marketing report. Especially since people will only lend to you if they feel you have a solid grasp on your numbers and your business. Having a persuasive marketing report that allows you to communicate major selling points to potential lenders, buyers, and partners clearly and concisely is absolutely vital.  You want a software that will include things like a cash flow summary, a comparable sales report, the lender's rate of return, and how much will ultimately be earned from the deal.
An Education Component
With so many people out there vying for deals, choosing a real estate investor software program that provides tutorials with topics ranging from exit strategies to seller financing can certainly give you a competitive advantage.
Customer Support
While a good real estate flipping program should be pretty seamless and straightforward, you don't want to be stuck if you do hit a snafu. Like anything, having unlimited, highly responsive customer support is key.
When choosing a real estate flipping software, we don't recommend settling. We want you to be able to analyze and market real estate deals like a pro. So rather than choosing a software with just a few of the features we've mentioned, be sure it has all five.
STOP Reading the News (Or How to Change the World by Having No Idea What's Going On In It!)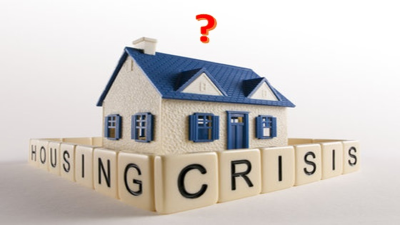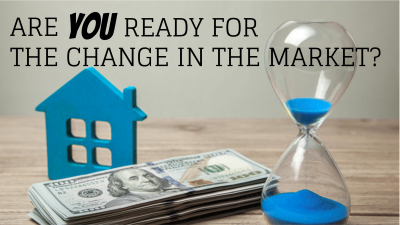 Are You Ready for the Change in the Market?