3 Must-Haves for Flipping Houses
If You're Venturing into the World of House Flipping, You'll Need These Three Things
The growth of reality TV shows on HGTV, such as "Flip or Flop", makes house flipping seem like an easy way to make quick cash. Flipping houses is not as easy and glamorous as some shows make it out to be. Before you embark on your new endeavor, read this article on how to get started flipping houses and make sure you have the below items in place to help you become successful.
Group of Experts
Before diving in alone in unknown territory, it certainly helps to have individuals that are familiar with flipping houses, along with the legal, accounting and construction ramifications. Join local networking groups to gain advice and guidance for your first real estate flip.
Here are other experts that you will want in your corner:
Real estate agent
Contractor/renovator
Handyman
Attorney
Accountant
Insurance agent
Home inspector.
All the above can ensure that the work on the home needed will be completed in a timely and efficient manner.
Knowledge of the Area
It's important for house flippers to be familiar with the area in which they are buying property. A buyer should know, for example, what characteristics (lot size, the number of rooms, type of home, etc.) are the most desirable in the area in which they are looking to buy.
It's also imperative that you do your homework and run the real estate comps in the area. Know what houses in the vicinity have sold for and if there is likely to be any future development in the community, positive (new school, retail center) or negative, (possible road construction, tear downs, etc.), as this could affect supply/demand and housing prices in the future.
A Good Estimator
The point of flipping houses is to attempt to buy a property and then resell it at a profit in a relatively short amount of time. In order to do this, the flipper must typically make some cosmetic and/or structural changes to make the property more appealing to the next buyer.
If you, the house flipper, underestimates the costs associated with the refurbishment, you may end up with a substantial monetary loss. That's why house flippers should be familiar with construction materials (their cost and their use), as well as construction codes, the cost of labor, and the time it should take to do a given job. So before becoming involved in "flipping," be certain of your abilities to estimate a job regarding both cost and time. Stay organized with a house flipping software to keep track of scope of work, budget and project management.
Good Luck on Your House Flipping Journey!
While quitting your 9-5 job and becoming a full-time house flipper may sound like a desirable and fun career switch, make sure you listen to our house flipping tips and that you have these three "musts" before investing in your first real estate flip.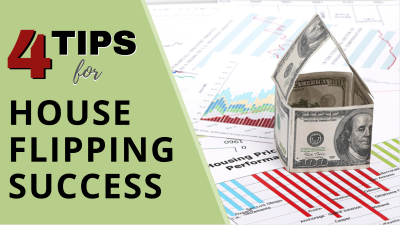 4 Tips for House Flipping Success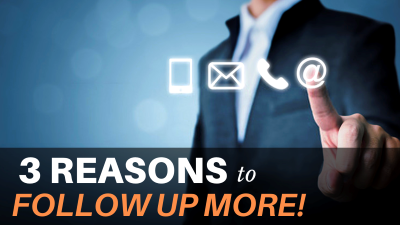 3 Reasons to Follow Up More!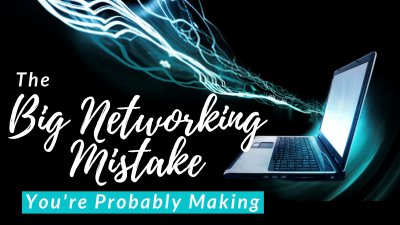 The Big Networking Mistake You're Probably Making