Tim Bratz Interview on Multi-Family Investing, Raising Money, and Deal Structuring
Tim Bratz is 32 years old and already owns 400+ apartment units. In this interview he talks about how he got started in apartment real estate investing, how he has flipped 100+ turnkey rental deals a year and how he is now acquiring hundreds of apartment units each and every year with private money and effectively 100% financing. Tim employs a very interesting deal structuring technique for flipping rental property, which is basically a commercial version of BRRRR – watch to learn more!
Summary of Call:
Tim is 32 years old and does 100+ flips per year (turnkey rentals, not wholesales)
Owns 400+ apartment units
Management company has 600+ units under management
Aggressively acquiring apartment complexes using a unique deal structuring strategy that combines private money and BRRRR
Buys apartment buildings to hold and also flips apartment buildings!
On pace to pick up 1200 apartment units this year!
Has a great plan in place to build massive residual income and long-term wealth with real estate
9:20 – Unique way in which Tim structures his apartment deals with no money down!
This is an extremely attractive option for his private lenders
Works really well for value add deals, not stabilized deals
This is basically commercial BRRRR
17:29 – Tim talks about how he buys/builds apartment buildings around the country through strategic partnerships
He gets a piece of the deal just for raising the $!
This deal in GA – their cost basis is $6.5m and it appraised for $13m
20:25 – He describes how to he bought land from the bank and got that same bank to finance their land and construction at 1% interest for 30 years!
23:00 – We talk about your "unique ability" and how to harness it
24:42 – 3 Main Things private lenders really care about
25:25 – How Tim sources apartment deals
29:30 – How to use social media the right way to get money and investors
33:19 – We talk about "Should you raise $ first or find deals first?" and How where to find the $$
38:00 – How to use stock market's great performance to raise $ for real estate!
41:41 – Why repositioning deals are better than stabilized from a profit and long-term hold perspective
46:27 – Why "Class B" properties are a safe asset class to invest into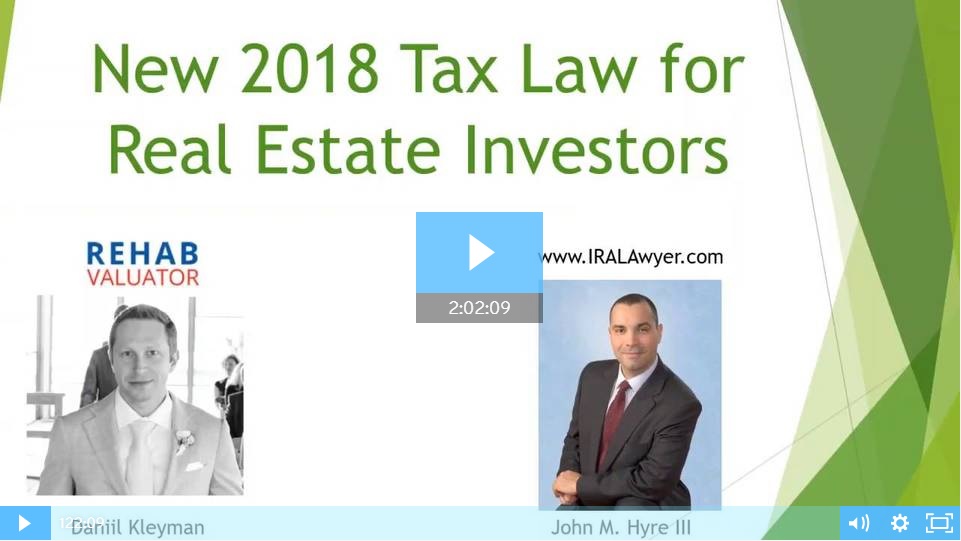 John Hyre Explains 2018 Tax Reform Act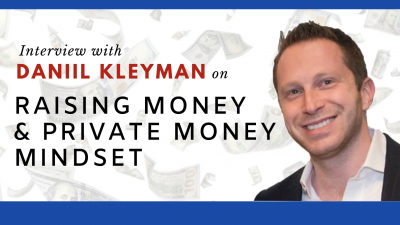 An Interview on Raising Private Money and Mindset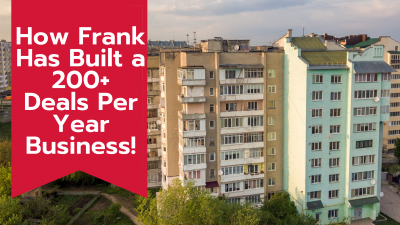 High Volume Wholesalings, Fix-n-Flips, and Rentals!