How to Build Your Credibility Kit (Pt. II): Do it with Zero Experience or Track Record!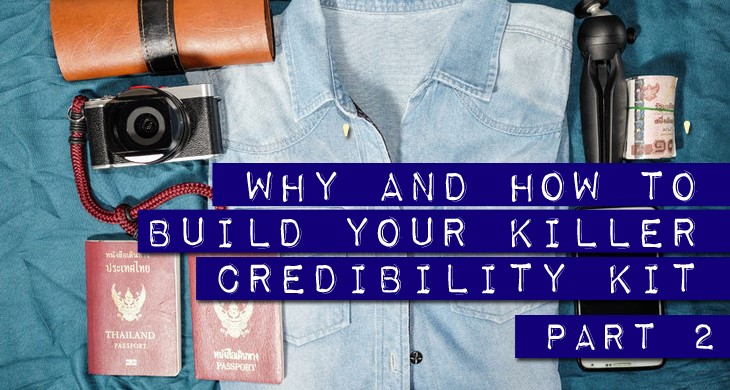 Welcome back for Part 2 of this training on building a killer real estate credibility kit to help you raise money and build trust with people you want to do deals with.
As we continue to explore this uber-important tool in your real estate investing arsenal, its purpose and how to create one… let's do a quick recap of Part 1. (And if you haven't read Part 1 in full, make sure you check it out – lots of useful and actionable info in that blog post.)
Last time, we talked about the "why" and "how" aspects of building a credibility kit. In a nutshell, a good credibility kit will:
Serve as a basis for establishing your reputation as a skilled real estate investor
Offer a snapshot of your real estate investing story
Help prospective private lenders, bankers, joint venture partners, buyers or sellers determine if you're a good "fit" for them
Credibility kits are highly unique because they reflect your individual characteristics as an investor. When getting into real estate investing, credibility kits are essential to kick start your success because they:
Help you connect with new potential business partners
Help you establish trust with potential lenders
Speak volumes about your work ethic and goals
Serve as a lasting reminder of you, even after your meetings or presentations are over (sort of like a souvenir that travelers bring home from a vacation)
Will help you garner more business
If you've been in the real estate investing industry for more than a few years, you should be able to throw together an impressive credibility kit in no time. Easy.
BUT…..
What if you just started getting into real estate investing – or are about to start – and have very little experience to share?
You have no past deals to showcase. No prior experience in real estate (or very little).
WHAT DO YOU DO THEN??
Don't sweat it. I am about to show you how you can still put together a presentation that will showcase you as someone people should be lining up to do deals with!
Even if you have ZERO EXPERIENCE or TRACK RECORD, you can still position yourself as someone that understands the market, understands investing, has assembled a great team, and can be trusted!
REMEMBER THIS: In the absence of experience, you must demonstrate:
Market research and understanding
Solid understanding of your investment strategy
Solid understanding of deal structuring
Great team behind you that will make up for your lack of track record
Turning Rookies into MVPs
Even if you haven't done a single deal yet, you can still build a credibility kit that reflects you well and peaks the interest of potential private lenders, joint venture partners, and sellers.
Here are some CRUCIAL TIPS to do this effectively:
In your bio, it's okay to focus on your success or achievements in another profession. Let's be real: Just because you don't have an extensive background in real estate investing doesn't mean you don't have the qualities that are indispensable for this field – such as integrity, ambition, work ethic, creativity, market knowledge, etc. In the same way, when you use recommendations from LinkedIn or other sources, they don't have to specifically point out your real estate investing work. These 'testimonials' should accentuate your quality of character and level of professionalism. So, connect with former colleagues or managers and ask for general referrals – these will definitely help you beef up your credibility kit.
Include a section that describes your target market and explain why that specific market is desirable. This will give you an extra boost of credibility because it shows that you did A+ research.
Identify your risk and return. Again, this is a spectacular way to show that you were ambitious enough to educate yourself on the essentials. If you come across as perceptive and confident in your real estate investor credibility packet, the deals will follow.
Feature a sample deal. (This is HUGE!) Single out a deal that you're planning to snatch up and include details such as (i) the property's location, (ii) its current value, (iii) the discount you plan to secure when purchasing the property, (iv) the renovations for rehabbing the property, and (v) either the price you plan to sell the finished property for OR the monthly rent price you'd charge. Say "Here's a profile of a typical deal I will be targeting".
FOR SUPER-EXTRA AWESOME CREDIT (If you really want to blow people away) – Include a Sample Deal Presentation generated with Rehab Valuator Premium that looks like this:
When people can visualize the deal and see that you truly have mastered deal structuring and risk/return analysis, they will open their trust and valets to you a lot quicker!
If you don't have before-and-after photos of deals you've done, incorporate photos of a property you're targeting. Show which deal you plan to pursue, justify why you're targeting it, and elaborate on how you plan to successfully pull it off. When it comes to details, offer up the most helpful tidbits of information not the whole nine yards.
As an alternative to including a full Deal Presentation in your Credibility kit, just include the 1-Page Private Lender Funding Request like this: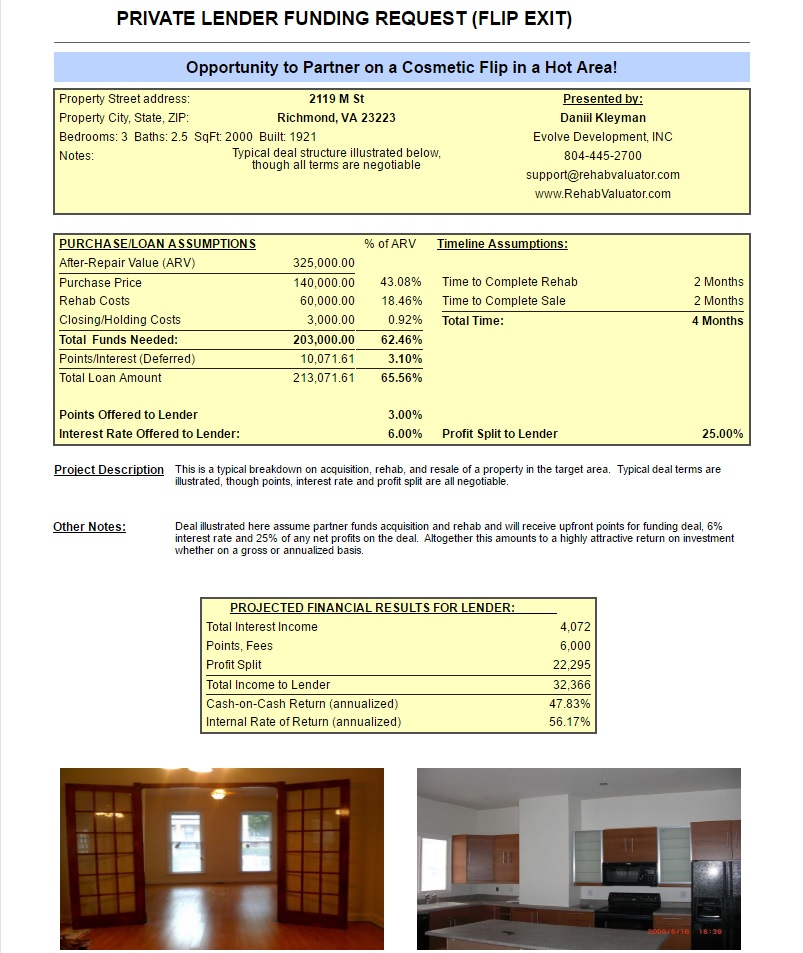 If you include a "sample deal profile" like the one above in your credibility kit, you will look like an experienced investor even if you've never done a deal before.
Use the credibility of your team to build up yours and make up for lack of your own experience. Let's say that your contracting team has worked on 200 homes – share those details and their credibility will automatically become yours! Just make sure you clarify that they have this experience (don't lead people to believe that you worked on that many homes).
You must remember that it's important to be ethical and to accurately represent yourself in your kit. Never imply that a target deal is one that you've already completed. Be candid and honest at all times, and describe target deals as ones you hope to close on.
The moment that a private lender or JV partner doubts your integrity, you can kiss your credibility goodbye.
Now, with all the stuff I just mentioned, you'll already have a substantially sized credibility kit (even without business partner recommendations or testimonials included). But let me say that just like no two people are alike, no two credibility kits are alike. Make sure your credibility kit tells your real estate story.
And look, you certainly shouldn't feel pressure to include all of the components I've talked about. You can include one idea or two or all of them… whatever you need to tell your story accurately and skillfully – add it. It's that simple.
REMEMBER: A Tool Is Only as Good as its User
Give yourself a pat on the back once you've built a credibility kit… but there's still more work to do. Your job doesn't end here! You must follow up with potential lenders, joint venture partners, buyers and sellers who received your credibility kit.
Being shy is not an option when getting into real estate investing. Use this smart tactic:
Follow up with an email or a phone call
Ask to schedule a 10-minute meeting (either over the phone or in person) to discuss your business goals and experience more in-depth
During the meeting, explain your strategies so the partner or client can determine if their goals align with yours
Keep the meeting short and sweet but informative
Final Thoughts
Remember: It's not a popularity contest (do those things really exist?).
Don't get frustrated if it takes a few tries to find a private lender, JV partner or seller who's a good fit for you. Like many things in life, real estate investing requires time and effort to find and nourish the right connections.
As you continue to grow your expertise in this industry, you'll begin to immediately recognize the partnerships and opportunities that are the right fit for you.
As I wrap up, I hope this post – as well as Part 1 – inspired you to create a compelling credibility kit, which could definitely give you a leg up on the competition. If done thoughtfully, building a credibility kit can be a game-changer in your real estate investing career.
So, follow my tips on what to include and get those creative juices flowing.
Until next time,
Daniil
Comments, Questions?
Talk to me in the comment box below.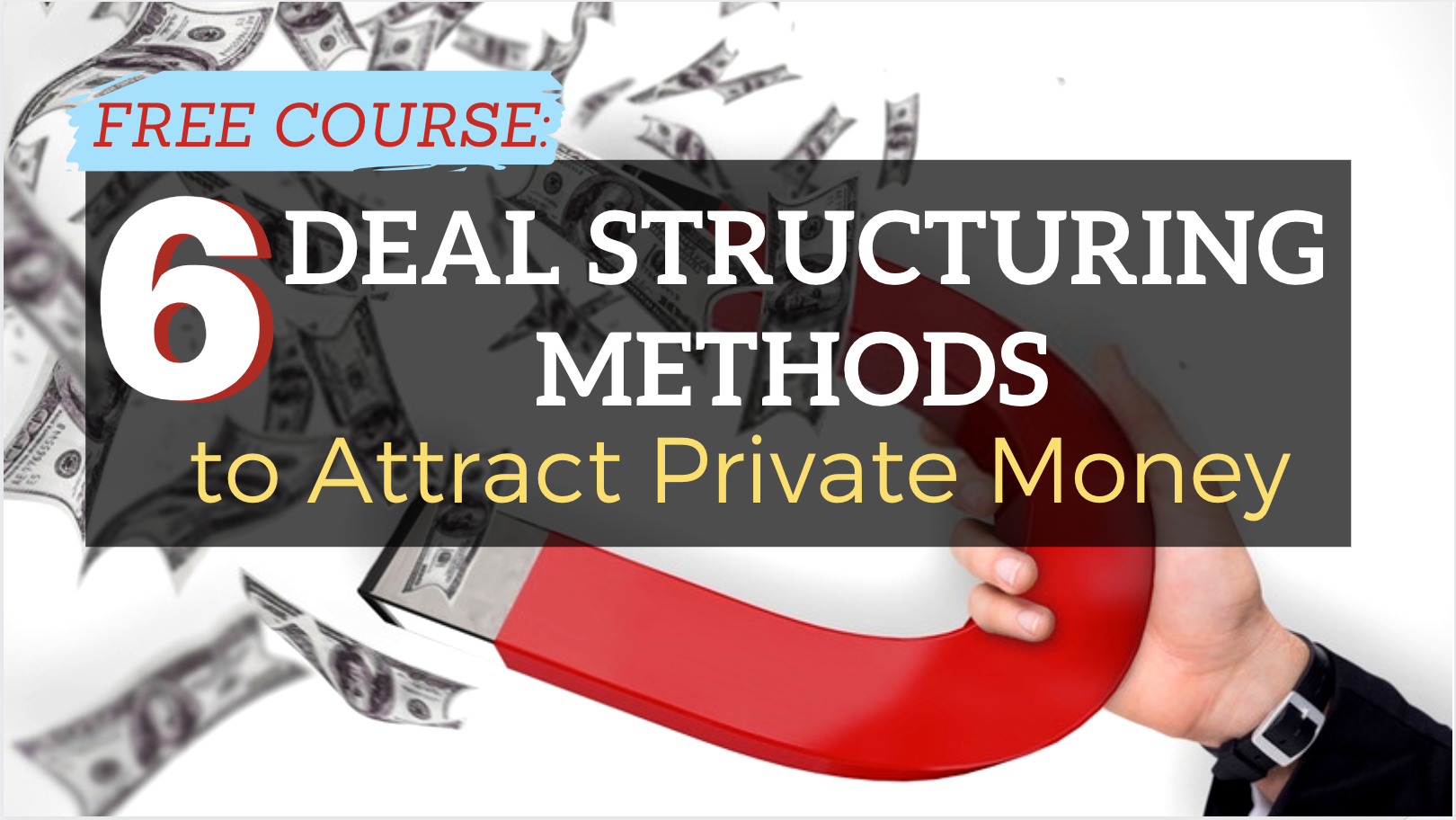 Private Money Deal Structuring Course – Become a Transaction Engineer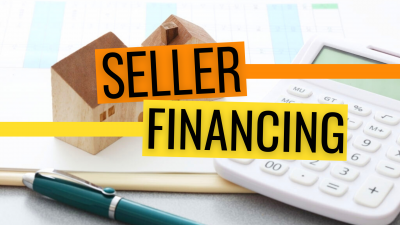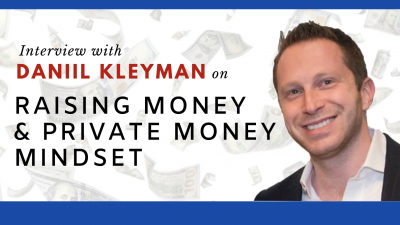 An Interview on Raising Private Money and Mindset