April 2023 Update: New Multi-Family Budget Template
Here at Rehab Valuator, we like to regularly put out resources to help with your Real Estate Development career. Save tons of time when building out your budget by using one of the Cost and Scope of Work templates already built into your Rehab Valuator Premium software. Even better, we've finally delivered the template everyone has been asking for! New Construction Multi-Family or Mixed Use Building. Use this as a starting point and customize for your project. The rates you'll see may not reflect your specific market so, once you tailor it to your needs, be sure and save as your own template to quickly pull up and use on future deals. You may need to add, modify, or delete some budget items but think of how much time you're saving by not having to enter all of those line items yourself!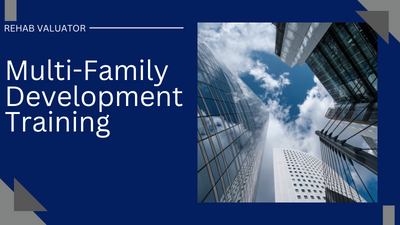 Multi-Family Development Training: How to Value Land and Analyze Deals!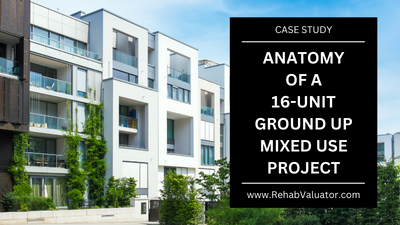 Anatomy of a 16-Unit Mixed Use Development