Is Real Estate Flipping Right For You?
Thinking About a Career Change? Let's Talk Real Estate Flipping.
Have you been thinking about quitting your job to become a full-time real estate investor? The thought of leaving a 9-5 job to become your own boss and make your own schedule sounds like a dream come true.  Before you make the leap, however, read our tips below on what it actually takes to be a successful house flipper.
Patience is Key
Having the security of a bi-weekly paycheck is a bonus of having a full-time job. If you quit your job, be prepared for a wake-up call that the cash flow and the income will not be immediate. Not even close!  Shows on HGTV make it seem like a fast way to make a lot of money.  In reality, wholesale real estate deals don't close right away. They can take 30, 60, 90 days or even more.  Not to mention, it also takes time to do the renovations on the property before you ever put it on the market.  Cosmetic renovations can still take months.  Full gut renovations take 5 to 6 months and sometimes much longer.  Projects can get stalled; cosmetic mistakes may be made, and more. Real estate flipping requires lots of patience and the ability to go for months without seeing any income being generated.
Flexibility
When you're an employee, you can pretty much clock in and out, and leave work behind at the office once you are gone. Weekends are usually free to enjoy at your leisure. When you are your own boss as a house flipper, you have to worry about the business 24-7. Fixer-upper projects may need to be supervised during the weekends, and open houses are usually held during the weekends as well. Having said that though, having a flexible schedule can create a better work life balance. Doctor's appointments and errands can be scheduled on your time, without asking permission from your boss. 
Project Management Skills
There are a lot of moving parts when flipping houses, so project management and organizational skills are a must.  Keeping track of budgets, projects, construction materials, labor, repairs, and contractors can easily become overwhelming. Making sure your house flipping business plans are staying within the allotted time frame is key to not going over budget and potentially losing money.
Conclusion
Ready to make the leap and start real estate flipping? Start by getting educated on finding deals in your local market, calculating property values, evaluating repair costs and getting private money financing.  A related, super-helpful resource when you are getting started is Rehab Valuator; a real estate flipping software that can help you evaluate real estate deals quickly, manage your rehab projects and get financing for your property flipping deals! Good luck!
The Worst Real Estate Deal I've Ever Done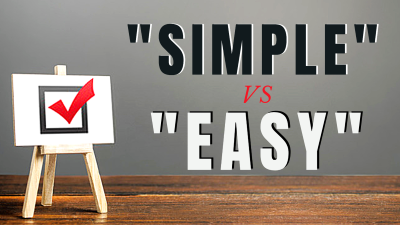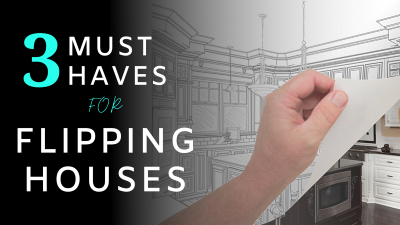 3 Must-Haves for Flipping Houses