How to Estimate Repairs for House Flipping or Wholesaling the Right Way!
Let me tell you a story.
When I first got laid off from my corporate job, I moved back to my hometown.
This was late 2008…
A buddy of mine and I pooled together what little money we had saved and bought a beat up shell of a house in a pretty rough neighborhood
When I say "shell", I mean there were 4 walls and a foundation. And those weren't in great shape either. It needed everything!
I had ZERO rehabbing experience and my buddy had some, but he never had taken on a project that crazy.
Prior to buying the house, we decided to have a licensed general contractor put together a full house repair estimate for us, just so that we'd know whether the numbers worked or not.
Well, after the fact, turned out that the GC left a bunch of things completely out of the estimate….
Things like insulation (oops) and gutters/downspouts (who needs those, right?) and a bunch of exterior framing that needed to be done but wasn't obvious until we started.
Well, luckily we bought at a good price and didn't get totally blown up by having to pay for all the extra things we didn't budget for because we relied on a GC…
For the next 4 months, my friend and I proceeded to renovate that house step by step, room by room, piece by piece.
We went out and got bids on everything – every piece of material, every subcontractor, getting at least 3 or 4 bids each time.
We used Lowe's 10% off coupons, bought materials on Craigslist to save $, drove out for an hour at a time to pick up some cheap bathtubs from a builder, etc.
We did a lot of the real estate rehab work ourselves to save money. Things like painting, installing cabinets, trim, etc
I was at that job site every day for 14 hours until that project was finished. Night and day. 7 days a week, often.
It was rough, often back-breaking work.
I had no life.
I worked my fingers to the bone.
Every day I felt like I had no clue what I was doing. But every single day I was learning more and more.
And at the end of that project, I went from knowing absolutely nothing about how rehabbing works or what things cost to having a much much much better understanding.
At the end of that project, I could walk into any house I thought of purchasing and pretty accurately identify what things needed repairing and ballpark what that would cost.
Why am I telling you this story?
What does this have to do with you?
Well, everyone wants the easy button for house repair estimates these days.
Especially newer investors email me constantly and say: "Hey Daniil. Can your software just tell me what renovations I need to do and what things will cost?"
Sadly….that's not only the wrong approach, it's a lazy one!
There are only 2 legit ways to be able to accurately estimate house repairs in a property you look at:
Your own experience
Walking it with an experienced GC who can then go and bid out the job in REAL TIME and in your local market
As my story illustrates, relying on a GC for estimating house repairs doesn't always work out either.
So if you're serious about this business, go and learn this stuff yourself. Rely on YOURSELF.
That doesn't mean you have to do a 4-month gut renovation yourself (though it would be an amazing learning opportunity).
But take on a lighter rehab at least to get started. You'll learn more about house repair estimates from doing one deal than reading about 20.
Or if you're wholesaling, go shadow one of your cash buyers on a project. Offer to always bring them deals first if they allow you to learn about estimating house repairs.
But one way or another, find a way to learn 1) how to identify which things need work and 2) what they will cost in your local market
No software or tool (despite their claims) will ever be as accurate in telling you what things will cost you than YOU picking up the damn phone and making some calls to suppliers and contractors. Period.
Yes, I know – learning about house repair estimates actually requires work. Sorry to be the bearer of bad news.
The good news is that if you're willing to do the work, we at Rehab Valuator have been building amazing tools to help you.
Check out this video on our Rehab Valuator Software:
NEW Rehab Cost Template Pre-Loaded For Your with Basic Price Guidance! If you're brand new, this will help you MASSIVELY:
How to Estimate Costs, Keep Track of Bids, Track Every Project in Real Time and Save Yourself Hundreds of Hours of Busy Work over the Next Year!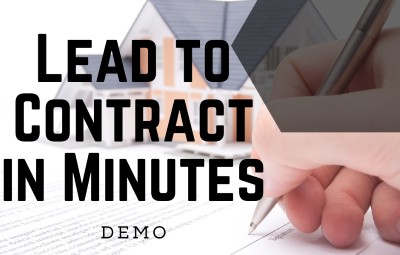 Lead to Contract in Minutes!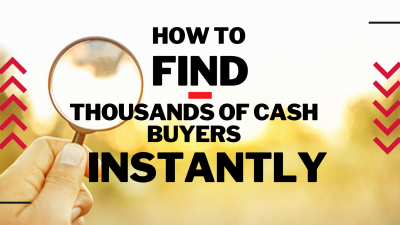 Get Your Deal in Front of Thousands of Cash Buyers Instantly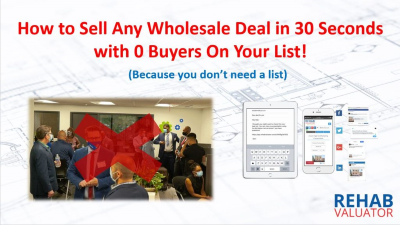 How to Sell Your Wholesale Deal in 30 Seconds with No Cash Buyers List!