April 2023 Update: New Gut Renovation with Addition Budget Template
We've added a new budget template for a Full Gut Renovation with an Addition to your Rehab Valuator Premium software. In this new addition, you'll see a complete roadmap for this type of project. A project where you can add tens of thousands of dollars to your bottom line just by adding square footage! If you can capitalize on these deals, you will be able to be more successful in your real estate business. Watch this short video on our newest software update and see:
New presets in use
A complete and updated cost template
Differences in budget items between full gut renovation with and without an addition
Explanation of why you'll have these budgeting differences
A complete schedule built out showing when these items take place
Don't just check out this new template, use it! Start adding square footage to your projects and squeeze out all of the profit, all of the cashflow you can from every project.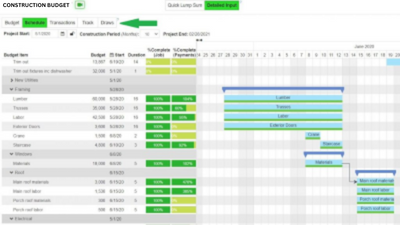 Project Management Deep Dive Training
Fast-Track Software Training