4 Tips for House Flipping Success
If You're Considering Flipping Houses, Read These Tips First
So, you are thinking about getting started in flipping houses? In recent years, flipping houses has become glorified by programs like Property Brothers and Fixer Upper.  While it's not as glamorous as these shows make it out to be, there is a tremendous opportunity for success if done right. Before you jump into real estate investing, check out the four house flipping tips below to help you get started on the right path to success.
1) Network
Many areas have local investment groups that meet on a regular basis to provide educational and networking opportunities for their members.  Try to network with as many people who have experience, as you can learn from their past mistakes and get solid advice during your first flip.  Having these experienced real estate investors looking at your deals will save you a lot of time and money. Not to mention that they can also keep you from making costly mistakes.
2) Understand the Math
You must develop an effective formula that calculates the most you would be willing to pay for a property that meets your criteria and will generate at least a minimally acceptable profit.   Know the rehab number and the ARV (after repair value). These two numbers are the most critical to know when learning if a property is a good deal or not. It's imperative that you do your research. Also consider trying out a real estate flipping software to help you get started, like Rehab Valuator.
3) Thoroughly Know the Housing Market in Your Area
To be successful, you need to be able to pick the right property, in the right location, at the right price. Get to know the neighborhoods, run past comparable sales in the area and do research on upcoming plans for the community. Drive around and get to know the style and vibe. It helps to have this knowledge based on research and forecasting future trends of up and coming areas. Find out what size and type of house is most likely to sell in your area. This will help in determining which house to purchase and what updates or changes to make.
4) Keep Your Contractors on Track
Many real estate investors end up failing on their house flipping journey because they fail to manage their contractors. If left unmanaged, even a great contractor can double your budget and your timeline. It's your job to manage those contractors correctly and keep them on task.
Follow our advice on flipping houses to get started on your flipping journey! Putting in a little extra effort when trying to find a house to flip will be worth it in the end.
Here are a couple of things that may help you: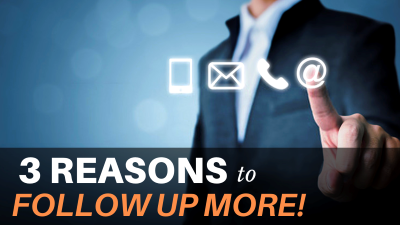 3 Reasons to Follow Up More!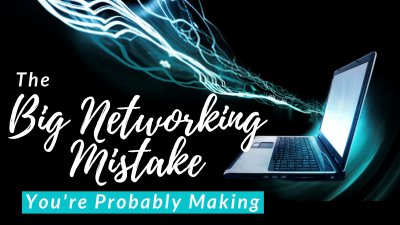 The Big Networking Mistake You're Probably Making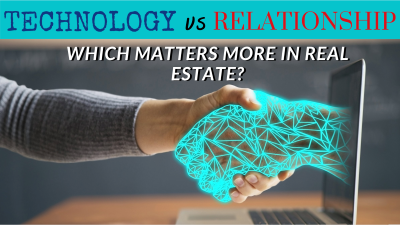 Technology vs. Relationships – Which Matters More in Real Estate?