Wholesalers: Market Your Real Estate Deals Like a Pro!
Professional Marketing Materials to Share With Buyers
Create Professional Marketing Materials in Seconds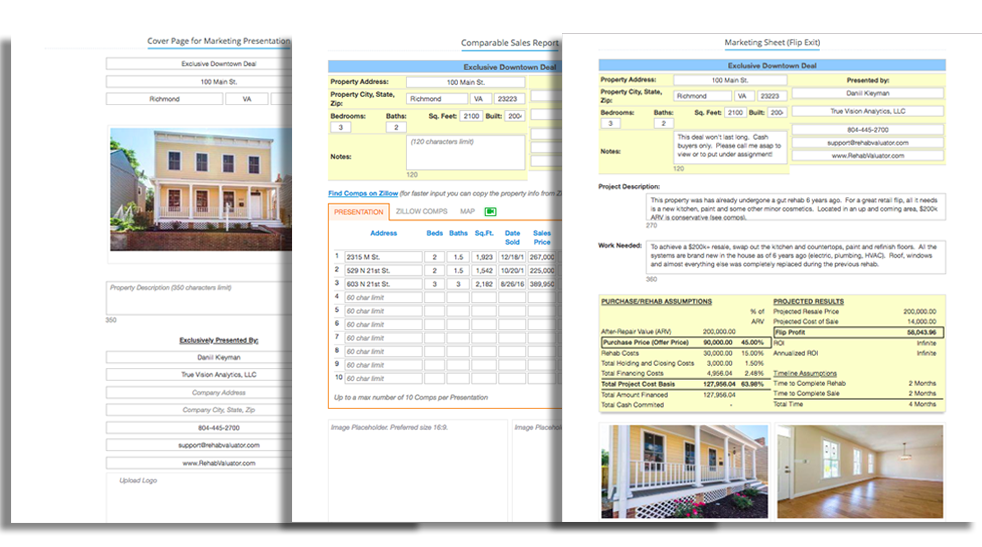 With Rehab Valuator's Premium marketing tools, you can tailor your presentations to make buyers say YES! Whether wholesaling to flippers or landlord buyers, our software automatically pulls all of the numbers from your analysis so you only need to add visuals and a description of the project. These presentations are essential for providing a snapshot of the project along with total cost, timeline, projected return, etc. while also showing proof of After-Repair Value in a professional, digestible format.
Blast Out Your Deal Flyers Instantly
Your marketing presentation is already made so you can quickly send it to buyers with a simple link or email. Even better, share your deal straight from the Rehab Valuator Premium software to your social media with the click of a button! This allows you to easily blast out your deals to thousands of cash buyers which is the key to getting paid faster. Plus, you're adding contacts to your list of buyers without having to spend more time, more money, doing more work.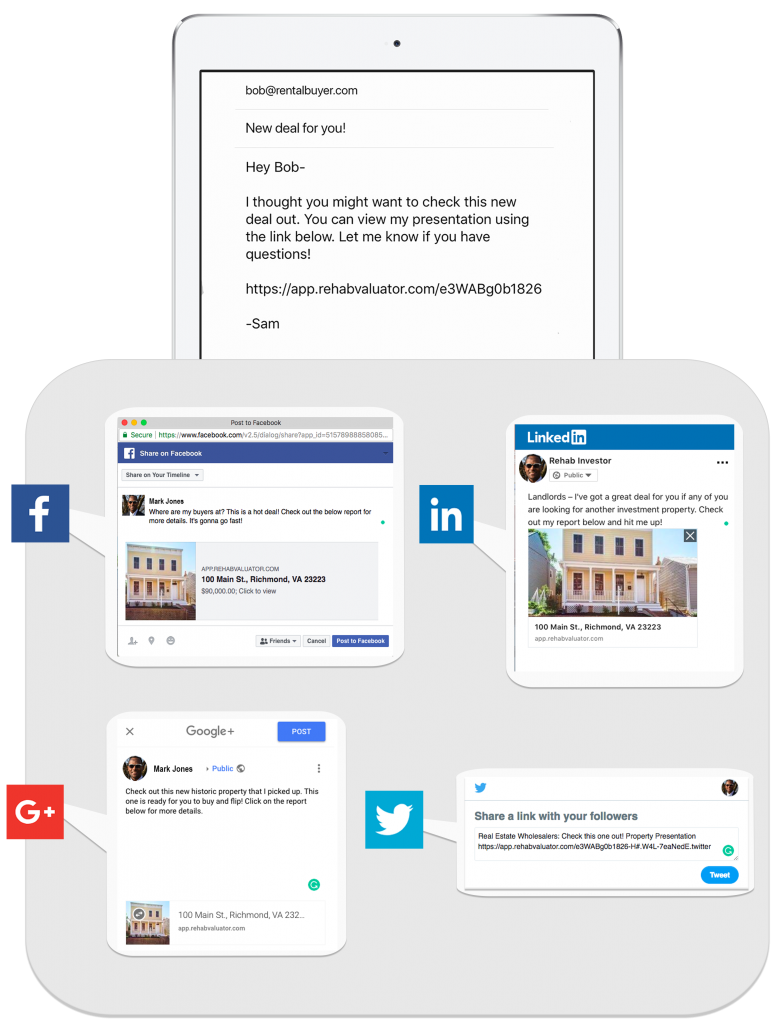 Save Time
Blast professional marketing materials to your buyers in seconds! Reach your entire buyers' list via text, email or social media!
Build Your Buyers List
Syndicate your deals to social media and our "Find Deals" platform to grow your buyers list quickly!
Truly Mobile Business
Market and sell your deals directly from your phone, tablet or any other device!