Create MBA-Level Deal Funding Proposals
For Sending to Private Money Lenders, Hard Money Lenders, and Even Banks.
Being Able to Fund Your Deals Consistently Comes Down to Credibility
Can you show your lenders you're a credible borrower who takes the business seriously? Rehab Valuator enables you full deal structuring flexibility to tailor your deals to your specific lenders. Use the Analysis Interface to create a custom deal structure for your lender and gauge your "cost of money" to make sure the deal will still work.
Then, you simply click a few buttons and generate a compelling, professional Funding Presentation for your lenders.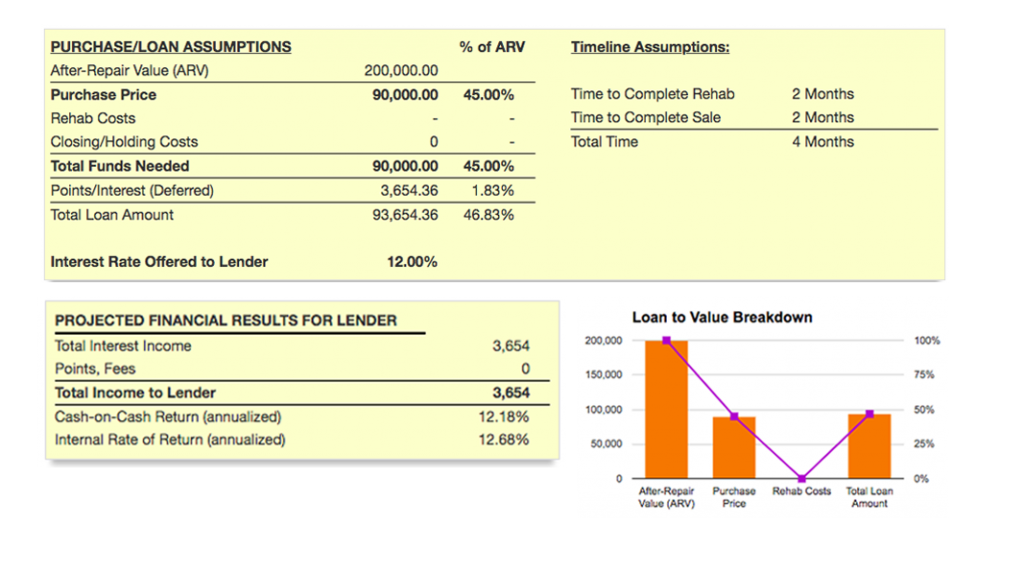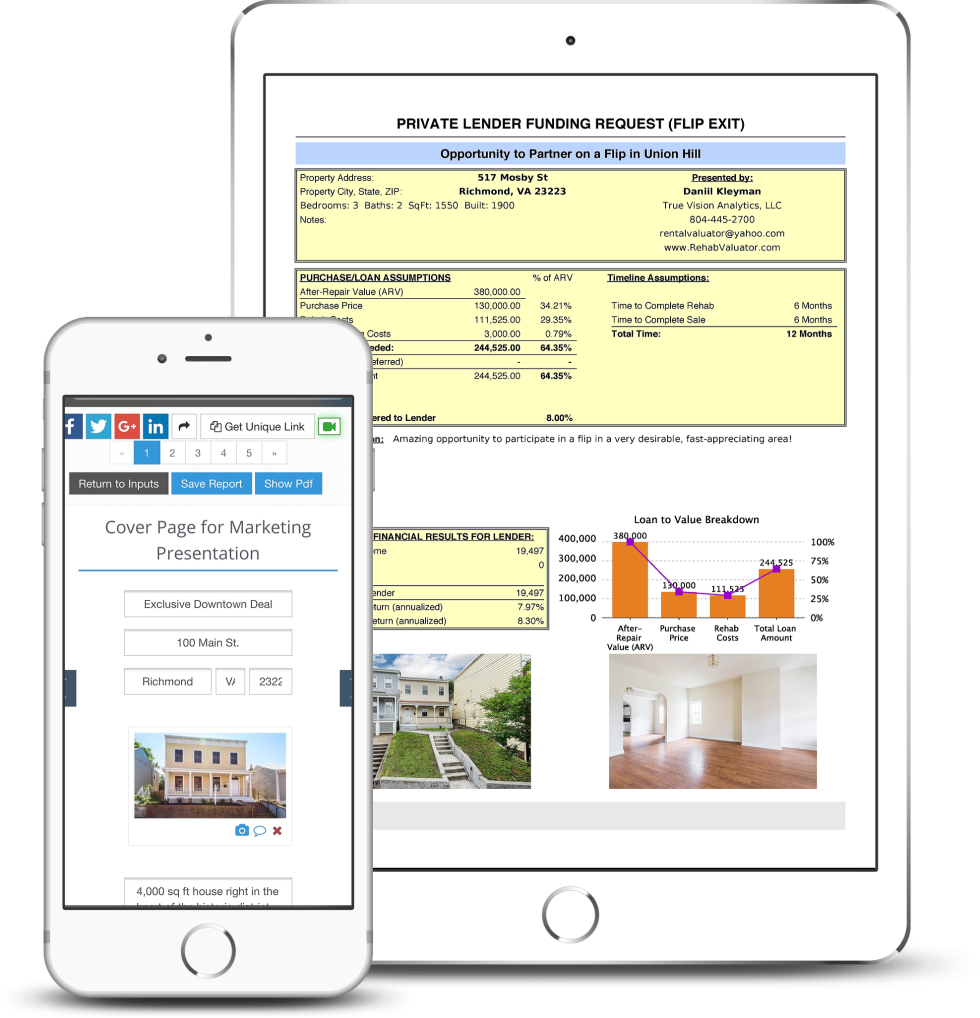 Get Funded Faster with Rehab Valuator!
Generate Pro-Level Funding Proposals!
There is no software on the market that makes it easier to look like a seasoned pro, even if you're a newbie
Determine Ideal Deal Structure for Each Scenario
You get complete deal structuring flexibility to tailor for any bank, hard money or private money lender!
Get Lenders to Say "Yes"!!
Rehab Valuator gets you funded every time, even while other investors struggle!