Join 15,000+ Other Premium Users Who Are Dominating Their Wholesaling, Rehabbing and House Flipping Businesses Using Rehab Valuator! 

REHAB VALUATOR PREMIUM LETS YOU:
1) Market your rehab/wholesale properties EFFECTIVELY to your wholesale or investor buyers –

CLOSE MORE DEALS

!  

With this flipper software you can SELL YOUR DEALS QUICKER AND FOR MORE $$! Our web-based marketing capabilities also allow you to build your buyer's list!
Easily create 1-page marketing flyers for your buyers complete with pictures and a persuasive sales message!  (Check out example by clicking here)

Create 5 or 6-page marketing presentations in seconds that will literally blow your buyers away! (Check out example by clicking here)

We show you how to do everything step-by-step in our tutorials, case studies and sample PDF reports!
2) Raise money from private lenders, hard money lenders and bankers.  Our clients regularly use the Rehab Valuator Premium software to line up either private or bank financing.  

Point-and-Click Deal Funding Pitches Get Your Deals Funded!
Establish credibility with your lenders/investors by showing them professional, easy to understand information about your potential deal

Show them that you clearly understand your exit strategy

Present to them concise, snappy presentations containing pictures, comps, rehab budgets, etc!    (Check out example by clicking here)
3) Analyze, Value and Manage your Rehab Projects easily and efficiently.  

Save Time and Make More $$ On Each Deal!
Calculate the feasibility of any rehab project quickly and evaluate your exit strategies
Create detailed Rehab Budgets that you can print out or include as part of your presentations

Create detailed Scope of Work Sheets that you can print out and hand out to contractors in order to systematize the bidding process for your jobs!
This real estate investor software will save you MASSIVE amounts of time and help you close more deals, while making more money on each deal!
We show you how to do EVERYTHING step by step in our detailed video tutorials and case studies so you are NEVER left guessing as to what to do!
Option 1:  Monthly Subscription.  $29/month.  Cancel Anytime!
OR
Option 2:  

SAVE OVER 43%

WITH AN ANNUAL SUBSCRIPTION!   ONLY $197/Year! 30-Day Money Back Guarantee!
( 100% Money Back Guarantee for 30 Days for ANY reason!)
Access to Rehab Valuator Premium, Including:
Ability to create Detailed Rehab Budgets for each exit strategy

Full Project Management Functionality for your Rehabs and New Construction

10 "Point-and-Click Marketing Reports" to blast to your wholesale buyers, partners, or lenders

Ability to Generate a Full 6-Page Marketing Presentation for your Buyers or Private Lenders (takes 10 seconds to do!)

Ability to Publish and Sell Your Deals to Thousands of Cash Buyers on our "Find Deals" Platform

Comparable Sales Analysis (disclosure states only)

Access to Hundreds of Hard Money Lenders (get your deals funded!)
Bonus #1: Package of Wholesaling and Private Lending Contracts  – $497 Value
Bonus #2: Marketing Guide Starter Pack – Source Off-Market Deals NOW! – $197 Value
Bonus #3: Training on How to Estimate Repairs on Any Project Under 15 Minutes! – $397 Value
Bonus #4: Continuously updated education on wholesaling, rehabbing, new construction, private money and other relevant topics. This is like having a scholarship to a top-notch real estate university! – $997 Value
Unlimited customer support via email – we always take care of our clients!!
30-DAY 100% MONEY BACK GUARANTEE- NO QUESTIONS ASKED!
PLUS:
DETAILED VIDEO TUTORIALS THAT WALK YOU THROUGH EVERYTHING

EDUCATIONAL CASE-STUDIES FROM REAL DEALS GETTING DONE!

Our 30 Day 100% Money Back Guarantee
Get a full refund of your entire purchase price if you are unhappy for ANY REASON!  We don't want your money unless you like and will continue using our software!
Option 1:  Monthly Subscription.  $29/month.  Cancel Anytime!
OR
Option 2:  

SAVE OVER 43%

WITH AN ANNUAL SUBSCRIPTION! ONLY $197/Year! 
.
Questions:  Email support [at] rehabvaluator.com or
call 804-445-2700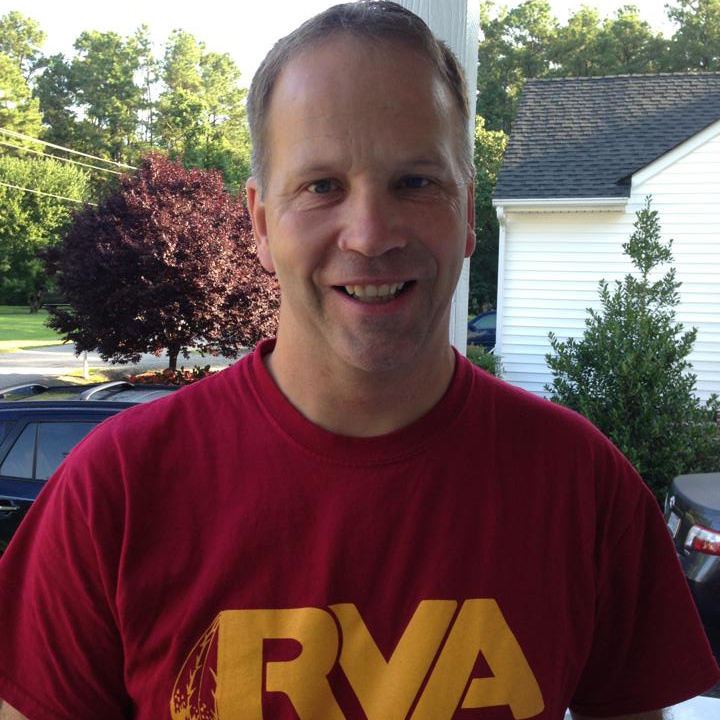 "If you don't already own rehab Valuator you are missing out on the single best tool available to wholesalers and fix and flippers. Do not miss it!"
Jim Ingersoll - Carmel Properties Richmond, VA
"I gotta tell ya – I bought this software a year ago and it allowed me to do 12 houses so far. It really is a must have tool if you are going to be in this business. My investment turned me into a $58,000 first year wholesaler….Unbelievable. THANK YOU DANIIL. DON'T THINK ABOUT WHETHER YOU SHOULD BUY THIS OR NOT……….BUY IT!"
Steve Stephens - Spokane, WA
"Daniil has changed how we run our rehab flip business. Several months ago we used Rehab Valuator to fund over $5MM in RE!
I highly recommend it!" "
Jeff Coga - Capital RE Development - Holywood, CA
"I have been using Rehab Valuator Premium for over six months now, and it is the best… Talk about building instant credibility! I
presented two deals to two new Private Lenders that I had never done business with before and gained $600,000 of funding for my deals. These two new deals netted me over $200,000 in profits
,,,in just three months.
Your support is not like any other I have ever experienced. Daniil, you and your staff are quick to respond to my support requests and resolve any question I may have and I am back to work.
For all the Investors out there, I highly recomend this product. GRAB it now before the price goes up, it is worth a lot more than what Daniil is charging."
Bart Corrie Sr - Note One Investments, LLC
"I have been using REHAB VALUATOR for the past two years now. And I have to tell you the software is KICK ASS. Every time I am talking with a seller on the phone I have the REHAB VALUATOR up and running. I punch in a couple of numbers and I know if I have a deal or not all in two seconds. That is just the beginning of what the REHAB VALUATOR does for you. When I am ready to either flip the property or look for funding I can put together a very professional looking property analysis that I can email or print and send in my direct mailers. I would tell anyone that is a real estate investor this is a must have tool you need!" "
Terry Mcgahan - Chicago, IL
"Daniil this is a fantastic tool. As new Real Estate Investors we needed to find a tool to simplify all the math. Your Rehab Valuator is perfect for the job. And, you are right in saying the reports we can generate make us look soooo professional. Thanks."
Margaret McKay - Clearwater, British Colombia
"I have found the rehab valuator a must use in my day to day business to evaluate properties and also to make presentations to investor partners , banks, and buyers and sellers. The best tool for real estate I have ever found. I have looked at a lot to soft ware this blows them all away."
Joe Capra - Joe Capra Realty Denver, CO
"My completely honest opinion on Rehab Valuator: This is the most professional, easy to use, effective real estate investor software on the market. The price is crazy low for the premium version. Any other so called "guru" would be charging , $1500-3,000 down with a monthly maintenance fee of $97. I'm just happy I purchased the system before Daniil wakes up and charges what this software is really worth!"
Dozell Varner - Lauderhill, Florida
"Love the software. Easy, quick, convenient and gets the job done. AWESOME!!!"
Vito Mikhno - Orlando, Florida
"Daniil, I think you are one of the few people out there that actually over delivers. ThePremium version of your software I think is amazing, and is affordable for everyone. It's a great tool at an incredible value, I can't afford NOT to have it. Major props to you bro and thanks!"
Nick Capra - Las Vegas, Nevada
"I closed 3 wholesale deals using Rehab Valuator last year. The investors were impress with the Marketing Package I put together using Rehab Valuator. They had not seen a wholesaler break the numbers all the way down like I did and providing apples to apples comps. As a wholesaler, Rehab Valuator has seperated me from the rest of the wholesalers in my market. I have pick up more buyers due to Rehab Valuator. Investors want to see actual numbers and Rehab Valuator does that."
Tim Rogers - 3 Rogers Investment Group
"This software is awesome!!"
Crystal LeSuer - Baltimore, MD
"I bought The Rehab Valuator last year. Haven't secured my first deal yet, but The software is incredible Investor/Novice friendly. It allows you to provide a professional flyer/proposal for Savvy Investors. Calculate your exits/profits in an instant. I love it! Makes you look like a PRO!"
Maria Elena Hernandez - Glendale, CA
"Hands down some of the best software I've seen."
Jason Lucchesi - Global Fortune Solutions, LLC
"As a professional real estate investor, I could not do my job without this program. Saves me time and allows me to quickly assess a property and decide, yes make offer, no the numbers dont work. Its a godsend for me! Thanks Daniil Kleyman!!"
Savana Rose - FFFF Pros
"Awesome software…. Just raised another 200k with it!!"
Akeem Seriki - ABS Worldwide, Inc
"Superior Tool by an investor that clearly understands the "ins and outs' of making money in real estate ."
Lance Vieau - San Antonio, TX
"The best evaluation software on the market. Bar none! It is far superior to anything else I could have used and allows me to analyze properties with confidence. Couldn't work without it."
David Burt - Blue Sky Property Investments
" I bought your program several months ago. A few days ago I had a property that a potential investor wanted a rehab analysis. And he wanted it of course yesterday. I went immediately to the Rehab Valuator and was surprised how easy it was to get the results that I must say really impressed my investor. Thanks you so much for providing this program to us and at such a reasonable cost."
JD Hawkins - Foley, Alabama
" best software available anywhere!!!"
Bob Franklin - Long Beach, CA
" I love your software! It takes the numbers that I know — and makes me look like a Wall Street Genius!!"
Jason Bhattacharya - Refine Properties
" Great systems. Thank you for you for your help with our business."
Dean Griffin - DADEINVEST, Inc
Option 1:  Monthly Subscription.  $29/month.  Cancel Anytime!
OR
Option 2:  SAVE OVER 43% WITH AN ANNUAL SUBSCRIPTION!  ONLY $197/YEAR.