Simple & Effective Project Management
With Rehab Valuator, you can create detailed rehab and new construction budgets, easily estimate costs, save and compare your bids, track and share your project costs and account details, and know your over and under on every aspect of your project in real-time.
New Dynamic Rehab And New Construction Budgets!
Switch from "Lump Sum" option to "Detailed Input"
Insert a New Budget Group or Budget Item anywhere
Easily move items up and down
New Dynamic Rehab And New Construction Budgets!
Organize your costs around Soft Costs and Hard Costs
Easily rearrange each budget "item" and "group" as you need
The New User Interface is Incredibly Easy to Use!
Store Up To 3 Bids For Each Line Item!
New: Insert notes about each bid for reference
Tracks all your bids in one place along with info on contractor and other notes!
NEW: Upload/Store copies of bids to each field (PDFs, images, Docs)
New: Mini Accounting System For Each Project!
Easily enter transactions for each project in a clear format
Each line item in Budget becomes a "General Ledger" to enter transactions against
Upload/Store copies of invoices and receipts for each transaction!
Easily export all your transactions to Excel to share with bookeeper/others
New: Track Actual vs. Budget in Real Time!
Know where your project stands in real time
Track how much is left to pay for any item or to a contractor
Always know whether you're on budget, under or over!
Great for end of project reporting also!
3 New Reports to Track Projects During and After!
See Actual vs. Budget by Group and Item
Sort based on highest/lowest $ amount or highest/lowest variances
Share reports with your partners, lenders and other stake holders!
The 3 New Project Management Reports Include:
Actual vs. Budget by Budget Group. Allows you to see your project broken out by cost categories. You can sort by highest/lowest or by biggest positive or negative variences to see where biggest cost over runs or savings were achieved!
Actual vs. Budget by Budget Item. This is more granular reporting that breaks each Budget Group down by items. Zero in on exactly where your cost over runs were. Was it it plumbing labor or materials? It matters.
Post-Project Summary. This is great for sending to your partners, lenders or other stakeholders after the project is complete!
Save Massive Amounts of Time
Create dynamic budgets, cost templates, and scopes of work quickly!
Easy Access to Your Data
Access your budgets, bids, transactions, and contacts in one place, from anywhere, on any device!
Schedule, Track, and Report
Use our accounting system to easily create real-time "during" and post-completion reports for each project!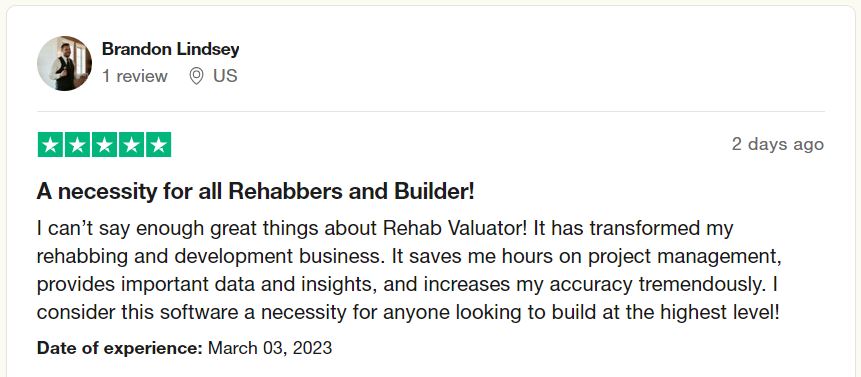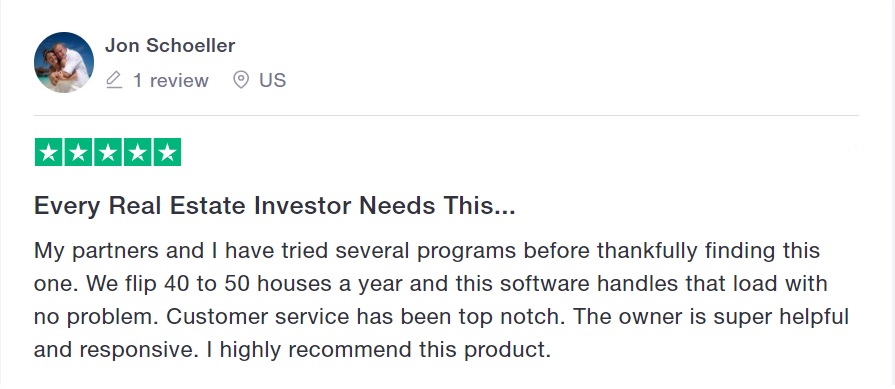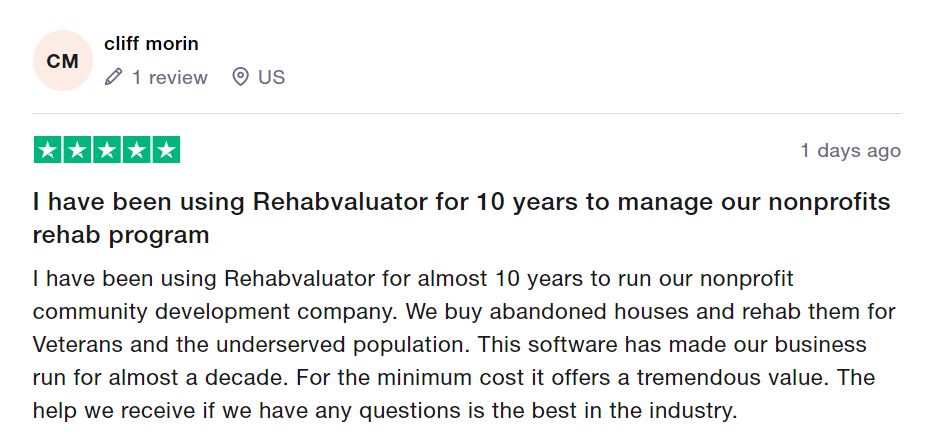 Project Management Features available in Rehab Valuator Premium accounts only!
Upgrade now and lock in the lowest prices ever offered on this powerful software!